LIBERAL ARTS
POSTGRADUATE PROGRAMME
---
A unique and interdisciplinary education that will help you develop a well-rounded perspective and a diverse set of skills. The liberal arts postgraduate programmes will not only help you develop critical thinking, analytical, and communication skills that are highly sought after by employers, but also inspire you to think creatively and independently. It will open up many doors to a wide range of career possibilities, and also provide you with a fulfilling and meaningful life.
We have a dedicated and talented faculty that is committed to mentoring and supporting you, and providing you with opportunities for internships, research projects and other experiential learning that will help you to apply your knowledge and skills in the real world, while gaining valuable industry experience.
Course Duration
The Liberal Arts Pr​ogramme typically lasts four years. However, the students may choose to exit at different points of the course.
Exit Options:
| | |
| --- | --- |
| One Year | Certificate |
| Two Year | Diploma |
| Three Year | Bachelor's Degree |
| Four Year | Bachelor's Degree with Honors or GLA |
| Five Year | Bachelor's Degree with Honors and GLA |
Foundation
Students are required to successfully complete 8 foundation courses, 4 core courses, 2 GLA courses and 2 languages in the first year of study. It is mandatory that they complete at least one course from each foundation themes.
Foundation Themes
Social Science
Languages and Humanities
Physical and Natural Sciences
Fine, Visual and Performing Arts
Core Courses
Academic Writing
Ethics
Logic
Rhetoric
GLA Themes
Governance and Citizenship
Entrepreneurship
Social Welfare and Environment
Communication
Innovation
Critical Thinking
Programmes Offered
Master of Arts (MA) | Master of Science (M. Sc.)
*Indicative list of Majors.
Selected Minors
Any major can be coupled with any minor.
All majors listed above can also act as minors.
Advertising and Communication
Governance and Grassroots
What is GLA Fellowship?
---
The Global Leaders' Alliance (GLA) is the flagship (postgraduate diploma) programme in Liberal Arts at Alliance University. It is a multidisciplinary fellowship programme designed to train the brightest young thinkers in the world to be citizens, stateswomen and men, and leaders in all fields of thought and action. The aim of this programme is to prepare fellows for the unique challenges posed by the 21st century, from environmental disasters to unprecedented invasions on privacy to extreme wealth inequality to novel challenges to democracy, and a post-factual political landscape.
The GLA is India's first actual postgraduate fellowship that will be fully funded. The purpose of the programme is only to provide the best possible international education for the most promising minds in Asia and the world.
How do we reach there?
Students who meet certain academic and extracurricular criteria during their Bachelor of Arts (BA) will automatically be upgraded to the Global Leader's Alliance in their fourth year
Students are also welcome to complete fourth-year honors and move to the GLA in their fifth year
Link to the GLA
This one-of-a-kind opportunity will put you in the same classroom with select participants chosen from across the globe and you will study under renowned faculty members from ivy-league universities. Also, during your 3 year BA, you will be able to choose and attend many classes from the GLA fellowship programme.
Oxbridge/Ivy League Faculty
Oxford - Faculty
Alliance has teamed up with the best faculty from the most elite universities around the world - Oxford, Harvard, Cambridge - for its fellowship programme. Students will have the opportunity to attend classes taught by these faculties and interact with them at conferences. At the end of three years, students who meet certain criteria will be absorbed into the fully funded international fellowship.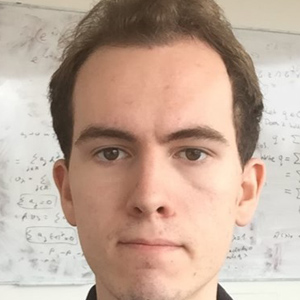 Adam Jones
Heilbronn Fellow, Mathematics
University of Manchester
D.Phil., Mathematics
University of Oxford
View Profile
Dr. Adam Jones is a Heilbronn fellow at the University of Manchester, researching non-commutative algebra and representation theory. He completed DPhil from the University of Oxford after a four-year undergraduate master's programme in mathematics from Queen Mary University of London.

Dr. Adam is primarily involved in research on non-commutative algebra, often with application to representation theory. He has taught and supervised groups at Oxford and Manchester, for a variety of subjects such as linear algebra, commutative algebra, representation theory and lie algebras.

GLA Course Title: The history and role of algebra in the development of mathematics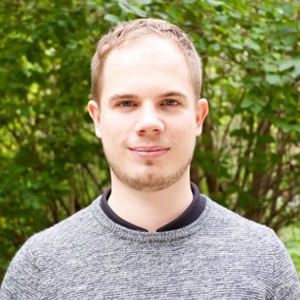 Bernhard Kasberger
Postdoctoral Researcher, DICE
Junior Research Fellow, Economics
University of Oxford
Ph.D., Economics, University of Vienna
View Profile
Dr. Kasberger is a Postdoctoral Researcher at Dusseldorf Institute of Competition Economics. He completed his Ph.D. in Economics from University of Vienna, M.Sc. In Economics from Institute for Advanced Studies and TU Wien and a B.Sc. In Economics from WU Vienna University of Economics and Business.

Teaching and research areas of Dr. Kasberger include Game Theory, Auction and Market Design and Industrial Organization.

Dr. Kasberger is a recipient of multiple awards and honors such as NOeG Young Economists Award and Heinz-König-Young-Scholar-Award from ZEW Mannheim. He is an Austrian citizen and actively publishes in renowned journals.

GLA Course Title: Strategic thinking in practice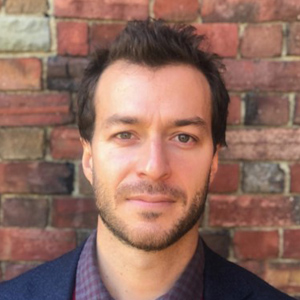 Crescente Molina
Postdoctoral Fellow
Harvard Law School
D.Phil., Philosophy of Law
University of Oxford
View Profile
Dr. Crescente Molina holds a doctorate (Dphil) in philosophy of law from the University of Oxford and has law degrees from UC Berkeley (LLM) and Catholic University of Chile (LLB).

Dr. Crescente Molina is a postdoctoral fellow at Harvard Law School's Project on the Foundations of Private law. His work lies at the intersection of moral, legal, and political philosophy, and private law. He has written mostly about the morality of promises and contracts, He is currently working on a book project on the law's role in creating and recognizing some of our normative powers.

GLA Course Title: Law and its Moral limits: A Contemporary Introduction to the Philosophy of Law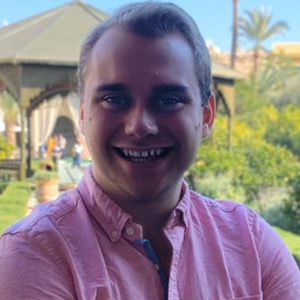 Liam Saddington
ESRC, Postdoctoral Research Fellow
University of Oxford
D.Phil., Geography, and the Environment
University of Oxford
View Profile
Dr. Liam completed his DPhil in Geography and the Environment at the School of Geography and the Environment, University of Oxford, with his thesis "Rising Seas and Sinking Island: The Geopolitics of Climate Change in Tuvalu and Kiribati". Dr. Liam Saddington is currently an ESRC Postdoctoral Research Fellow at the University of Oxford.

Dr. Liam first entered the department to read for a BA in Geography before completing his MSc in Nature, Society and Environmental Governance in 2017. Dr. Liam was also a Visiting Research Fellow at the University of the South Pacific.

GLA Course Title: The Philosophy of Rights: historical and contemporary perspectives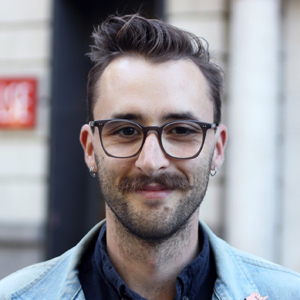 Luke Davies
Fellow in Political Theory
Department of Government, LSE
D.Phil., Philosophy
University of Oxford
View Profile
Dr. Luke Davies is a fellow in political theory in the Department of Government at the London School of Economics and Political Science. Prior to joining the LSE, he completed a PhD and MA in philosophy at the University of Oxford and a BA in philosophy at the University of Toronto. His work to date has focused primarily on the political philosophy of Kant, particularly Kant's account of citizenship and rights.

GLA Course Title: The Philosophy of Rights: historical and contemporary perspectives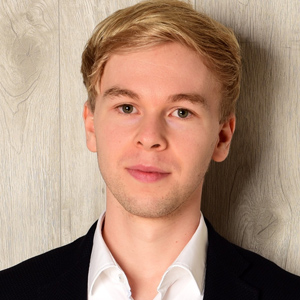 Maximilian Kiener
Leverhulme Early Career Fellow in Philosophy
University of Oxford
D.Phil., Philosophy
University of Oxford
View Profile
Dr. Maximilian Kiener received a DPhil and BPhil in Philosophy from the University of Oxford as well as a BA in Philosophy and Public Law from the University of Regensburg in Germany. Dr. Kiener's work has been published, for instance, in The Journal of Moral Philosophy, Philosophical Studies, and The Journal of Medical Ethics, and was also awarded the international prizes SOPHIA in 2016 and the CEPE IACAP Best Paper Award in 2021.

Dr. Kiener is a philosopher at the University of Oxford and specialises in moral and legal philosophy. His research, which is supported by a Leverhulme Early Career Fellowship, focuses on consent, responsibility, and artificial intelligence.

GLA Course Title: The Ethics of Artificial Intelligence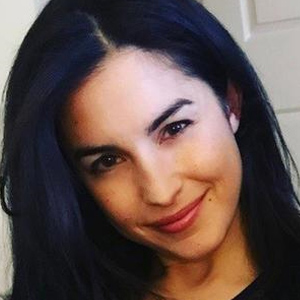 Merve Emre
Associate Professor of American Literature
University of Oxford
Ph.D., English Literature
Yale University
View Profile
Merve Emre is Associate Professor of English at the University of Oxford. She is the author of Para literary: The Making of Bad Readers in Post-war America (Chicago: University of Chicago Press, 2017), The Ferrante Letters (New York: Columbia University Press, 2019), and The Personality Brokers (Doubleday: New York, 2018), which was selected as one of the best books of 2018 by the New York Times, the Economist, NPR, CBC, and the Spectator, and has been adapted for CNN/HBO Max as the documentary feature film Persona. She is the editor of Once and Future Feminist (Cambridge: MIT, 2018), The Annotated Mrs. Dalloway (New York: Liveright, 2021), and The Norton Modern Library Mrs. Dalloway (New York: Norton, 2021).

GLA Course Title: Abuses of psychometry in the marketplace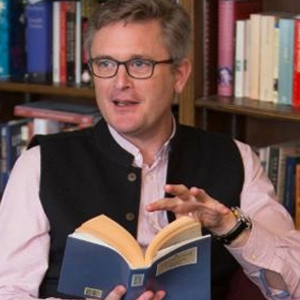 Peter McDonald
Professor of English
University of Oxford
D.Phil., English
University of Oxford
View Profile
For most of his professional life Peter has been thinking about the idea of culture as it has been shaped and reshaped over the past two hundred years, and about the processes and perils of literary guardianship, especially in the complex, mobile, and interconnected world that emerged in the course of the long twentieth century. This guiding preoccupation has informed his work on censorship, the rise of mass culture, media history and questions of the book, the public value of literature, critical theory, and interculturalism. It has also led Peter to write on an eclectic range of authors, including Arnold, Beckett, Bennett, Blanchot, Bourdieu, Brink, Breytenbach, Amit Chaudhuri, Coetzee, Conan Doyle, Conrad, Derrida, T.S. Eliot, Gordimer, Kirsty Gunn, Sarah Howe, Jensma, Joyce, Krog, Lawrence, Matthews, Mehrotra, Mphahlele, Ndebele, Pound, Rushdie, Serote, Tagore, Woolf, and Yeats.

Peter teaches literatures in English from around 1830 to the present and critical theory.

GLA Course Title: The Experience of Art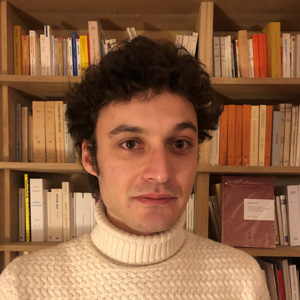 Théo LEBRET
Msci, Astrophysics
University College London
D.Phil., Astrophysics
University of Oxford
View Profile
Dr. Théo holds a Dphil from University of Oxford. Prior to his doctoral work, Dr. Théo studied for an Msci in Astrophysics at University College London and has a Baccalaureate in France. His research work has been on areas such as 'the dynamics of Dark Matter halos in galaxies like the Milky Way' or 'comparing numerical methods to simulate the formation of stellar halos'.

Dr. Théo is currently in France working towards obtaining the Agregation de Physique, a French higher education teaching certification.

GLA Course Title: From Chaos to Complexity: studying dynamical systems in physics and elsewhere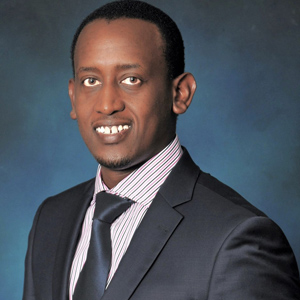 Tedd Moya
Oxford Martin Fellow
University of Oxford
Ph.D., Energy and Natural Resources
Queen Mary University of London
View Profile
Dr. Tedd is a qualified lawyer, academic, and consultant in energy, environment, climate change, technology, sustainable development and finance. Dr. Tedd holds a Ph.D. from Queen Mary University of London. He is also a board member and strategist in conservation, education, philanthropy, and technology ventures in sub-Saharan Africa, the UK, and the Middle East. He is currently an Oxford Martin Fellow at the Oxford University Martin Programme on Integrating Renewable Energy.

Dr. Tedd has research affiliations with the Centre for Commercial Law Studies at Queen Mary University of London and has also taught and held various multi-disciplinary positions at the Universities of St. Andrews, Cape Town, Michigan, Dundee, and LSE.

GLA Course Title: The Philosophy of Rights: historical and contemporary perspectives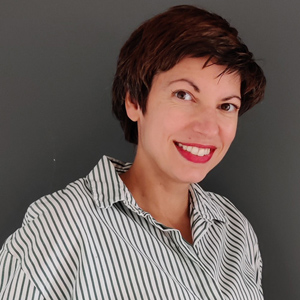 Meghanne Barker
LSE Fellow
Department of Media and Communications
Ph.D., Linguistic Anthropology
University of Michigan
View Profile
Dr. Barker works on animation, childhood, and film culture in post socialist Eastern Europe and Eurasia. She has been especially keen to foster greater dialogue between linguistic anthropologists and interdisciplinary scholars of visual culture.

Dr. Barker has published her research in Anthropological Quarterly and Journal of Linguistic Anthropology. She has been a guest co-editor for two special issues in Semiotic Review, one on "Blank Faces" (2019) and another, in preparation, on the "Semiotics of the Image". Ongoing research projects include transmediality in early Soviet children's culture, World Expositions as media events, generic conventions of online personals ads, and the politics of amateurism among postsocialist film clubs. Before arriving at the LSE, Dr Barker was a Collegiate Assistant Professor in Social Sciences and Harper-Schmidt Fellow, with an affiliation in the Department of Anthropology, at the University of Chicago. She finished her PhD in linguistic anthropology at the University of Michigan.

GLA Course Title: Eastern european film cultures
Prof. Attridge holds a Ph.D. and BA in English from Cambridge University. He has also done his B.A. Hons. in English and B.A. in English and Psychology from University of Natal, South Africa.

Prof. Attridge has received multiple awards and fellowships through his career such as Marie Curie Fellowship from Freiburg Institute for Advanced Studies; M.H. Abrams Fellowship, National Humanities Center, North Carolina; A.W. Mellon Visiting Fellowship, University of Cape Town; Solomon Katz Distinguished Lecturer in the Humanities, University of Washington, Seattle; to name a few.

Prof. Attridge publishes extensively in the areas of literature and literary history.

GLA Course Title: The Experience of Art
Core Faculty
Connection failed: Access denied for user 'alliance_rootdb'@'localhost' (using password: YES)