Media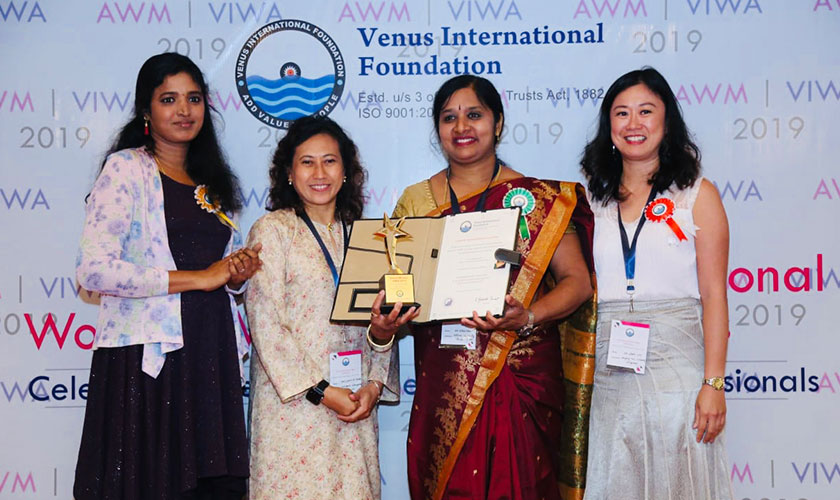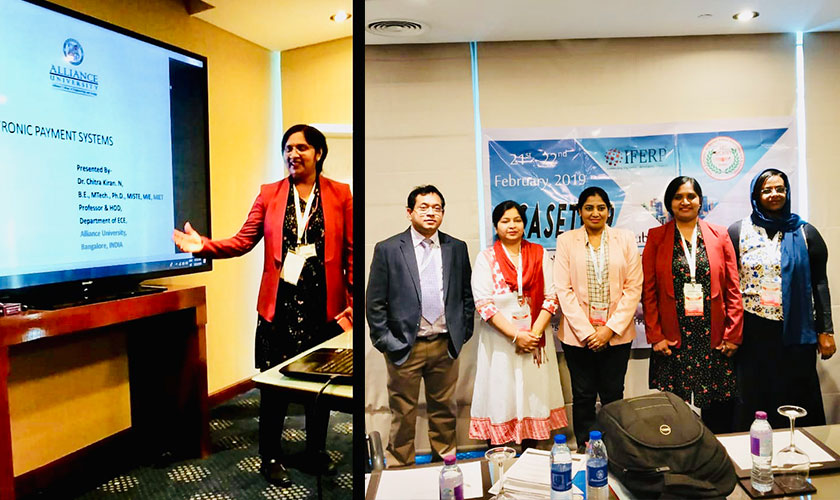 Dr. Chitra Kiran, Professor and HoD — Department of Electronics and Communication Engineering, has been conferred upon the award of 'Distinguished Woman in Engineering' by Venus International Foundation on March 2, 2019 at Radha Regent, Chennai — India.
In addition to the above laurel, she has also attended and delivered the keynote address on E-Payment System and was also the Session Chair for 16th World Conference on Applied Science, Engineering and Technology (WCASET-19) held on 21st and 22nd February 2019,Dubai UAE.
Alliance University is very proud of her accomplishments and wishes her the best for all future endeavours.

Back