About Us
It has been observed meaningfully over a period that every culture, every society, every nation has some or the other ways of solving the disputes faced by their citizens. Many a time and opt, the longer and more prosperous the lineage, the more advanced and diverse the mechanisms. Truth be told, India is a nation of many cultures and hence several dispute resolution mechanisms had evolved and been customized over a period of time. We had the dispute settlement mechanisms tailor-made for different segments of society and are still in existence in numerous regions like the panchayats, which exercise social influence within geographical boundaries. With the advent of British colonization, these varied dispute resolution mechanisms by and large paved way to formal courts of law based on Anglo-Saxon Jurisprudence. In the wake of plenty of cases pending before the courts and the long-time duration taken while adjudicating upon the matters, the businesses and economy of India has been adversely impacted. In order to fill in this void so created, Alternate dispute mechanisms have become the need of the hour which includes Arbitration, Mediation, Conciliation and Lok Adalat. Therefore, such mechanisms have turned out to be a blessing in disguise for resolving the civil disputes outside the courts. Keeping in view all such emerging needs of the society thereby assisting them find timely and cost-effective solutions, the ACADR at the central campus of Alliance University has been established.
Vision
The ACADR seeks to contribute to the vision of the Alliance School of Law, Alliance University of developing human beings who are technically sound, socially relevant, and emotionally strong thereby imbibing in themselves the requisite skills of alternative dispute resolution methods like active listening, understanding other's point of view, discussions, empathy, rational thinking, solution-oriented approach, analytical understanding, and community interest.
Mission
The ACADR has a mission to promote the full utilization of ADR methods amongst the legal and non-legal professionals, students, and general public at large. The Centre envisages a society which values harmony, brotherhood, peaceful co-existence, and multiplicity. The skills involved therein ADR methods are not only for harmoniously resolving the disputes and differences, but these are lifelong skills which are needed by all of us. The Centre aspires to bring in place an indelible change in the viewpoints of the society with regard to the disputes/disagreements not as scars but as an opportunity.
ACADR TEAM
Chief Patron
Mr. Abhay G. Chebbi
Pro Chancellor
Alliance University
Patron
Dr. Anubha Singh
Vice-Chancellor
Alliance University
Advisor
Prof. (Dr.) Kiran D. Gardner
Dean
Alliance School of Law
Student Co-ordinator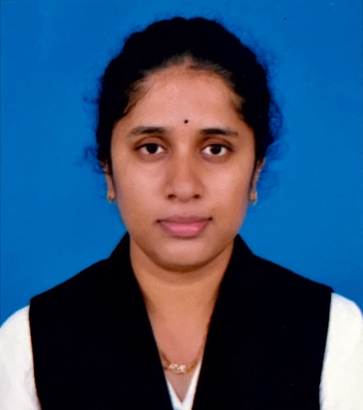 Ms. Bharatee Preeya
B.B.A. LL. B. (Hons.) 2018-2023
Alliance School of Law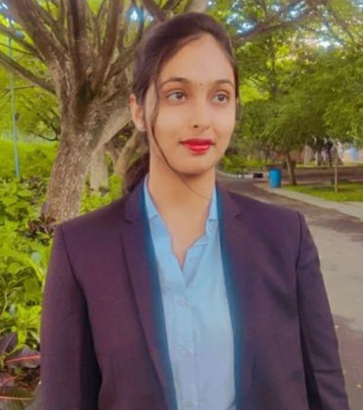 Ms. Meghana Chowdary Dasari
B.B.A. LL. B. (Hons.) 2020-2025
Alliance School of Law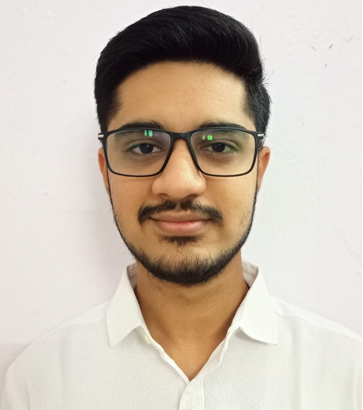 Mr. Pranay Dhakad
B.B.A. LL. B. (Hons.) 2020-2025
Alliance School of Law
Call for Articles
The Alliance Centre for Alternative Dispute Resolution (ACADR) hereby invites articles for its E-Newsletter bearing Volume 1, Issue 3.
About the Newsletter
The ACADR newsletter aims at promoting ADR mechanisms and creating a comprehensive awareness about its various facets. The first issue of the ACADR Newsletter focuses on the recent developments in the Alternate Dispute Resolution regime. It focuses on ADR's role across various sectors around the globe and highlights several challenges and issues concerned.
Main Theme
"Judicial approaches towards recognition and enforcement of arbitral awards".
Sub Themes
Landmark judgments and development of ADR in India
Notable decisions by foreign courts on Commercial Arbitration
Best international practices pertaining to the enforcement of arbitral awards against State (Govt)
The above-mentioned sub-themes are not exhaustive in nature. The authors are free to write on any topic directly connected to the central theme of the Newsletter.
Submission Guidelines
Authors to submit final versions of their blog/article in MS Word format.
Word Limit: Minimum 700 & maximum 800 words including References.
Do not include table of contents.
Font style: Times New Roman.
Title font size: 14.
Body font size: 12.
Line spacing: 1.5.
References/citations to be made using Bluebook 20th edition.
Usage of end notes, not foot notes.
End notes to be in Times New Roman, font size 10, and justified alignment.
Total no. of co-authors permitted: 2.
Plagiarism must be less than 10%.
By submitting material for publication, you guarantee that you are the original copyright holder of the work in question, and you own the legal rights to use the information. In case of any breach of copyright, the author shall bear the liability.
Alliance School of Law would not be charging any publication fee.
Authors will be informed about acceptance of their articles within 12 to 15 days from the submission date.
CONTACT US
Alliance Centre for Alternative Dispute Resolution
Alliance School of Law, Alliance University,
Chikkahagade Cross, Chandapura - Anekal Main Road,
Anekal, Bengaluru – 562 106, Karnataka, India.