About Us
---
The Alliance Centre for Eurasian Studies is established to form close ties with the academic, economic, diplomatic, scientific, and artistic institutions of the Eurasian space (Russia, Ukraine, Belarus, Moldavia, Turkey, Iran, Afghanistan, Kazakhstan, Uzbekistan, Kyrgyzstan, Tajikistan, Turkmenistan, Azerbaijan, Armenia, Georgia, Mongolia) with the aim of establishing partnerships, exchange programs, jointed courses, conjoint degrees, combined traineeships, and encouraging internship mobility abroad as well as unlocking career opportunities for students, fellows, interns, and alumni.
As a centre of expertise on Eurasian affairs, we collaborate with academic leaders and scientific innovators coming from all parts of the world for the purpose of developing research-intensive projects at a national and international level and fostering the emergence of tomorrow's leaders by training multidisciplinary experts who will distinguish themselves by the combined added values of their technical skills and civilizational knowledge opening the way for a mutually beneficial collaboration with the public sector as well as with private actors on a global scale.
Our Vision
---
Driven by structural changes on the international stage at the intersection of geopolitics and economics, the 'unipolar moment' is over, and the world has transitioned to a multipolar order under the leadership of emerging and re-emerging countries which are defining new models of interaction between nations and new modes of cooperation between civilizations.
While global power axis is ineluctably shifting eastward from the Euro-Atlantic to the Indo-Pacific, the rising 'Greater Eurasia', connecting from West to East the Hungarian puszta to the Mongolian steppe and from North to South the Russian Arctic to the Afghan mountains, is evolving into one of the most strategic poles of tomorrow's multipolar world order.
In the light of this upcoming rebalance of power, the Alliance Centre for Eurasian Studies is established to enhance and optimize multilateral relationships between Alliance University and the academic, economic, diplomatic, scientific, and cultural institutions of the Eurasian continent to the purpose of training future leaders and promoting multipolar leadership.
Our Mission
---
We set ourselves the objective of expanding and cultivating 'special and privileged' relationships with embassies, consulates, universities, agencies, companies, and museums in order to foster the emergence of multi-skilled specialists qualified to operate on the Eurasian continent as well as on the Indian subcontinent in favour of mutually beneficial development.
What makes this research centre one of its kind is the fact that its implications are multidimensional, they are not only centred on academic cooperation but also on international relations in a broader perspective following a fully integrated approach to provide recognized expertise in foreign affairs and civilisational studies for the public sector as well as for private actors.
Aims and Objectives
---

Collaboration with academic, economic, diplomatic, scientific, and cultural institutions.
Implementation of partnerships to design exchange programs, jointed courses, conjoint degrees, and combined traineeships.
Promotion of internship mobility.
Development of career opportunities.
Organization of cultural festivals and scientific events.
Establishment and management of theoretical and applied research projects.
Development of information monitoring related to Eurasian affairs.
Training of multidisciplinary specialists.
Counselling on Eurasian affairs by internationally recognized experts.
---
NEWS
Title: Evolving Russia-China Relations: A Focus on Military Cooperation and Energy Collaboration
Author: Maria Abramovich, GLA Fellow, Alliance University
Date: March 20, 2023
Team
Chief Patron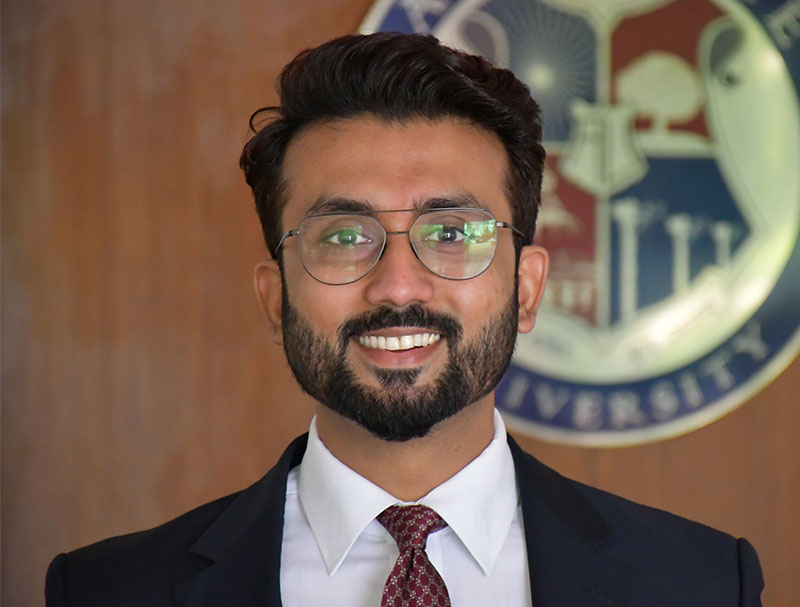 Mr. Abhay G. Chebbi
Pro Chancellor
Alliance University
Patron
Dr. Anubha Singh
Vice-Chancellor
Alliance University
Advisor
Dr. Anirudh Sridhar
Associate Dean
Alliance School of Liberal Arts
Director
Dr. Julien Paret
Assistant Professor
Alliance School of Liberal Arts