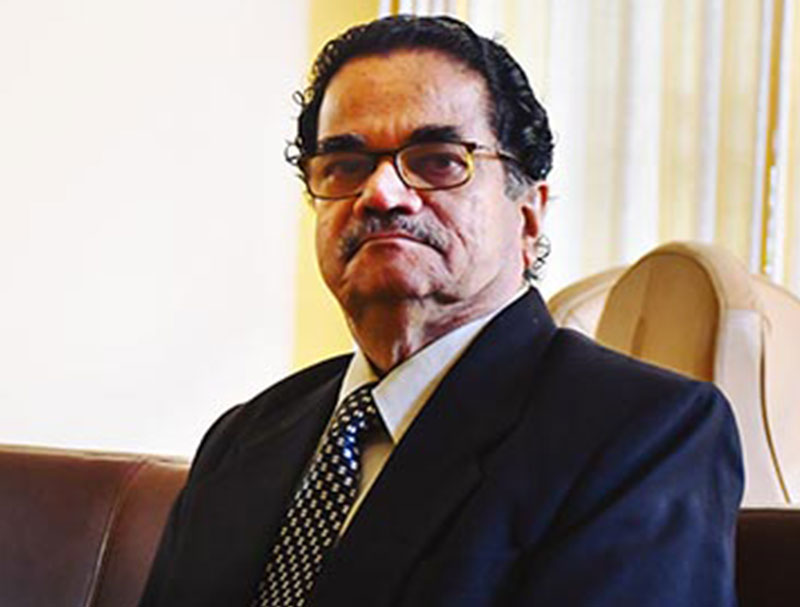 Prof. Premanand Shetty
Chancellor Alliance University
Prof. Premanand Shetty comes with a strong academic background and brings with him more than 40 years of national as well as international exposure. Prof. Shetty has worked in the public and private sectors, and has been a part of multinational and multicultural workforce environments both in the industry and academics.
Prof. Shetty is a triple Post-Graduate and double Diploma Holder. Prof. Shetty is a postgraduate in Commerce, Law and Business Administration i.e., M. Com. (Banking), LL. M., (Labour) and MBA (HR & Finance) with Diplomas in German Language and Computer Applications.
He was a registered consultant with Asian Development Bank (A.D.B.) and Commonwealth Fund for Technical Co-operation (C.F.T.C.). Prof. Shetty was on the rolls of the Bar Council of Mumbai and he was also a Registered Attorney in the Supreme Court of Nauru, a Nation in the Central Pacific.
Prof. Shetty has authored research papers in various national and international conferences. His area of research interest is in the field of Law and Human Resources. He also conducts Management Development Programs and workshops for corporate executives on management as well as law subjects.
Prof. Premanand Shetty is also a professor in General Management as well as in Law. He expertise is in the areas of business law, constitutional law, corporate law, jurisprudence, labour and industrial law, intellectual property and contract law. Prof. Shetty has also served as the Dean of Alliance School of Law, Alliance University.
Prior to joining Alliance, Prof. Shetty has held senior positions in the legal and human resource departments at S.D.M. Educational Society, I.C.D.S. Ltd., and Syndicate Bank.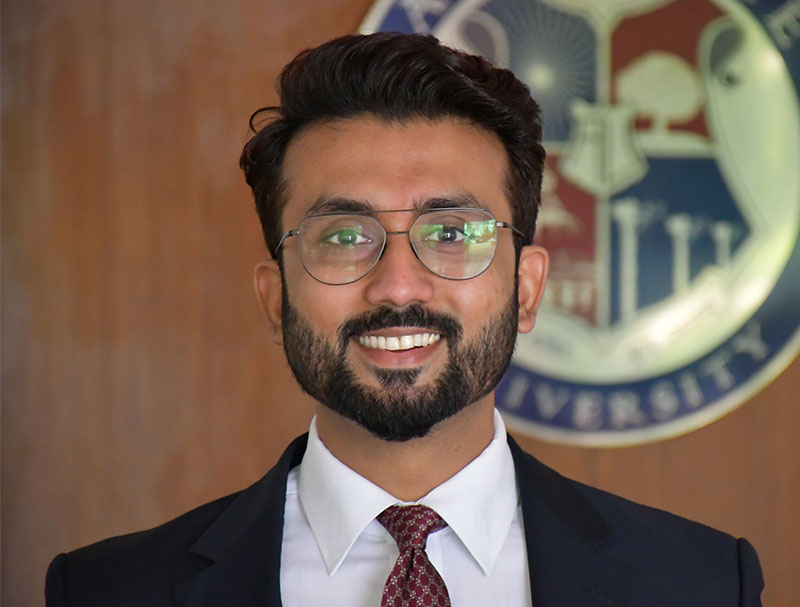 Mr. Abhay G. Chebbi
Pro-Chancellor Alliance University
Technophile and an astute entrepreneur are words that best describe Mr Abhay Chebbi- Our Pro-Chancellor. The progressive use of emerging technologies to enhance scalability aiding in enhanced effectiveness has directed the University in becoming a pioneer in academic digitization and under his able guidance, the University transformed the teaching-learning process during the pandemic, to a hybrid model, displaying readiness to embrace change.
Mr Abhay has held several key positions, before assuming the leadership role at the University. The most prominent being his responsibility as Director-Admissions, responsible for student intake across courses for the entire university. Under his able leadership, the university witnessed a steady increase in student intake, both in quality and diversity. During his stint, he also built strong international linkages with prominent global universities in Germany. With an MBA from the University of Michigan, Mr Abhay has mastered the art of sound entrepreneurship coupled with social impact outreach. His efforts to uphold the United Nations's Sustainable Development Goals, witnessed Alliance University being elevated to a founding member status at PACT 2030, an initiative by QS to promote institutional participation in fulfilling the sustainable development goals.
Under Mr Abhay's guidance and with the use of modern cloud structure, artificial intelligence and data mining the university is working towards providing access to high-quality interactive learning through the "Department for Continuing Education". which will offer certification courses, executive education, and several standalone training programs that will focus on enhancing employability skills that will be delivered by renowned academics and industry practitioners.
Mr Abhay is also passionate about fitness, poetry, travel, and self-development. As an observer, he deeply values life, the interactions that emerge subsequently with people across myriad situations and is mindful of change being the only constant.
Dr. Anubha Singh
Vice-Chancellor Alliance University
Prior to assuming this responsibility, Dr. Singh has worked in many different capacities at the University— Pro Vice-Chancellor (Academics, Research & Strategy), Dean of the Alliance School of Business, Director of International Affairs, Chairperson—Placements, to name a few.
Dr. Singh, a talented coalition builder, brings significant expertise and rich experience in international development. She has established 47 partnerships with reputed universities in 15 countries, specifically, 26 articulation agreements in Europe; 13 in North America and 8 in Asia. She has developed 23 exchange programs, 11 dual degree programs, 9 credit transfer programs and has been very effective in making significant contributions in the field of sustainable global development.
Dr. Singh has served on numerous international bodies and committees including the President of Asia Region of International Assembly for Collegiate Business Education, USA.
Dr. Singh has published numerous scholarly articles, reviews and research papers. She has provided consultancy to Microsoft Research Lab India for parallel corpus for statistical machine translation, and annotation and verification on the multilingual systems research. She is the co-author of Management Communication – A Case Analysis Approach with James S. O' Rourke IV. Dr. Singh serves on the editorial board of numerous journals. She has presented papers in several conferences, conclaves and summits around the world. As a Cross-Cultural Management & Strategic Communication Trainer and Consultant, Dr. Singh has closely worked with leading Indian and Multinational organizations. She also actively engages with the industry through Management Development Programs. She holds a Ph.D. from Banaras Hindu University and held a fellowship during her research. She earned the prestigious Jawaharlal Nehru Memorial award for academic excellence during her post-graduation in Linguistics. She also has certification in Computational Linguistics from Indian Institute of Technology, Delhi and certification in Natural Language Processing from University of Hyderabad. Her main research interests include international higher education landscape, cross cultural management, human resource management and linguistics.
Dr. B Priestly Shan
Pro Vice-Chancellor (Academic Affairs)
Dr. Shan earned his Ph.D. in Bio-Medical Engineering from Anna University before which he obtained a Master's degree in Communication Systems and a Bachelor's degree in Electronics and Communication Engineering. On the professional front, Dr. Shan has held prominent academic and administrative positions such as Pro Vice-Chancellor - Academic Affairs and Dean in leading universities and institutions in the country. Under his leadership, many key initiatives were spearheaded such as establishment of Centre for research in Space Science and Technology, Centre for Research in Unmanned Aerial Vehicles, and Centre for Research in Remote Sensing. His expertise also lies in the areas of fostering strong industrial relations; formulating academic policies and frameworks; introducing innovative teaching and assessment methods; leading accreditation processes; etc. Furthermore, Dr. Shan has demonstrated his commitment to quality standards through his ISO 9001:2015 Lead Auditor (QMS) certification and his expertise in Zero Effect, Zero Defect manufacturing auditing, an initiative by the Government of India. As a Master Trainer for MSMES on ZED certification with CII, he has played a pivotal role in promoting excellence in manufacturing practices.
Dr. Shan's areas of interest encompass Signal Processing and Computer Vision. He is currently engaged in pioneering research on Space Technology and Remote Sensing Applications. His vast knowledge has been shared through hundreds of lectures at various prestigious forums. He has published over 70 research papers and has successfully guided many scholars, fostering a culture of academic excellence. Notably, Dr. Shan's contributions extend beyond academia, as he has actively served as a reviewer for esteemed international journals and held memberships in prominent professional organizations such as IEEE (Senior Member), ISTE, Institution of Electronics and Telecommunication Engineers, Quality Council of India (QCI), and Computer Society of India. He has also been associated with CII in the evaluation of Low-Cost Automation projects for industries in the context of Industry 4.0.
With his exceptional qualifications and dedication to academic excellence, Dr. Shan is poised to play a vital role in advancing Alliance University's vision of delivering world-class education and fostering a culture of research and innovation.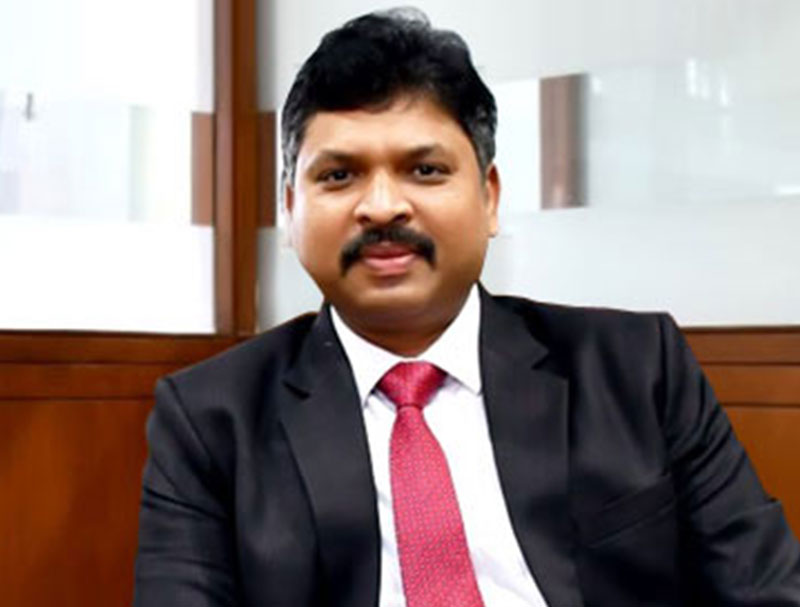 Mr. Prakash S. Budur
Pro Vice-Chancellor (Banking, Finance, Development & New Initiatives) Alliance University
Mr. Prakash S. Budur is the Pro Vice-Chancellor (Banking, Finance, Development & New Initiatives) at Alliance University. Prior to assuming this role, Mr. Prakash has worked as Chief Financial Officer at the University and successfully steered the finance functions of the University, contributing immensely to its growth while successfully interfacing with all departments of the University including policy planning, banking relations, monitoring & compliance with statutory bodies, infrastructure development and other critical functions. Mr. Prakash was responsible for strengthening financial tie-up's and overseeing strategic planning initiatives of the University. As one of the Directors at Alliance Business School, the sponsoring body of Alliance University, Mr. Prakash has been instrumental in promoting the growth and development of the University.
Mr. Prakash holds an MBA from Bangalore University and has also completed DCA from Manipal University. He is a member in Karnataka Small Scale Industries Association (KSSIA); a professional member of the Press Club of Bangalore; and is on the advisory board of several FMCG and hospitality based companies. Mr. Prakash is passionate about technology and innovation; community development; and social service. Mr. Prakash has been a voice for the marginalized and oppressed, and has worked rigorously towards social justice and equality.
Dr. Samir Ranjan
Associate Pro Vice-Chancellor (Academics & Research) and Professor
Faculty of Management Studies & Commerce
Dr. Samir Ranjan is a senior professional in the area of Quantitative Finance. He holds a Ph.D. in theoretical physics from Purdue University, Indiana, USA; an M.S. in Mathematical Finance from Columbia University, New York; and a Master's in Physics from St. Stephen's College, the University of Delhi.
Dr. Ranjan has over a decade of experience in the financial industry and many years in the area of Decision Sciences in the U.S.
Dr. Ranjan is very well known and sought after for his expertise in his niche area of Mathematical Finance. Some of his recent engagements include work on credit risk models for the World Bank and being a Senior Strategic Advisor to Rising Ahead on a number of business initiatives of the company.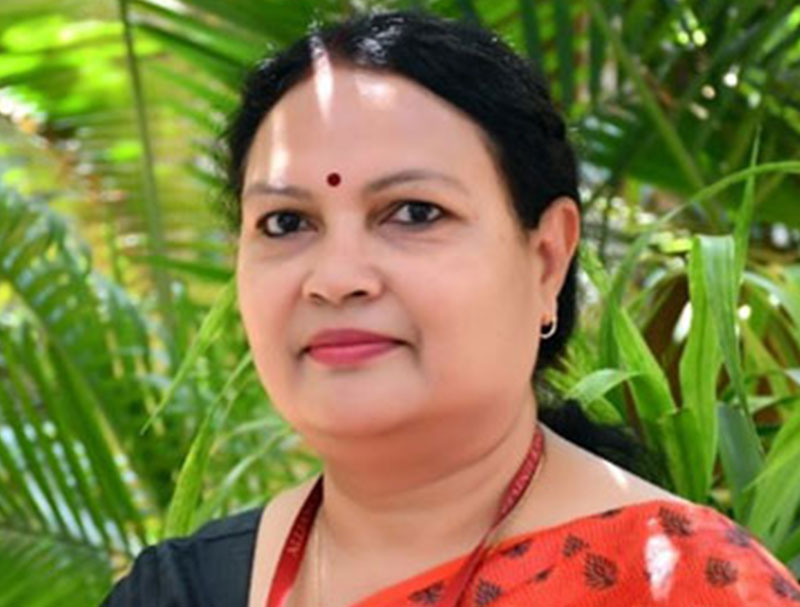 Dr. Nivedita Mishra
RegistrarAlliance University
Dr. Nivedita Mishra holds a Doctoral Degree in Psychology. She completed her Master of Philosophy and Master of Arts in Psychology with specialization in Cognitive Psychology. Her research was focused on reconstructive memory.
Before taking over the responsibility of Registrar (Administration), she served for eight years as Deputy Registrar, Examination & Evaluation at Alliance University. She was Chairperson of the 'Alliance Centre for Women Empowerment' and was also part of various committees and sub committees.
Her previous work experience includes Assistant Registrar, Examinations at Teerthanker Mahaveer University, Moradabad, Uttar Pradesh. She has held a teaching and administrative position as Principal in a reputed Women's Degree College where she received Certificate of Appreciation for setting up excellence in discipline, education & responsibilities. She has also worked as Co-ordinator in Special Study Centre for women IGNOU, New Delhi.
PUBLICATIONS:
2015 "Gender Sensitization in Universities" published in Innovative Business Management: A contemporary Approach [ISBN 13:978-93-5110-105-5]


2006 "Bhartiya Sanskriti main Baudha Dharma Ka Yogdan" in the national journal – Baudh Sanskriti – Vividh Aayam [Budhist Culture – Multi Dimensions]


2005 "Manovaigyanic avadharnaon Ke Pariprekshya main Prem Chand Ke Upanyaas" in a famous Hindi academic magazine named 'Dastavej'.


2002 "Paryavaran Evam Vyavahar" published in the Magazine – Interdisciplinary Dialogue – published By Academic Staff College, DDU, Gorakhpur University, Gorakhpur.
Dr. Michael James Barnes
Dean – Alliance School of Business Faculty of Management Studies & Commerce
Dr. Michael James Barnes holds a Ph.D. from Case Western Reserve University, Ohio; MBA from Stanford University, California; and a B.Sc. (Hons.) from the London School of Economics.
Dr. Barnes has a wide experience in varied academic roles across the globe such as Principal and Chief Academic Officer; Chair of the Accounting & Finance Department; founding Dean and Professor of the School of Business & Economics; Assistant Dean for Action Learning & Corporate Liaison; MBA Director; to name a few.
Before entering full-time academia, Dr. Barnes worked for more than two and half decades in international banking including appointments as Executive Director of Lazard Asset Management (UK) and Union Bank of Switzerland (UBS), Deputy General Manager of The Industrial Bank of Japan (IBJ), and Investment Officer with The World Bank, Washington DC.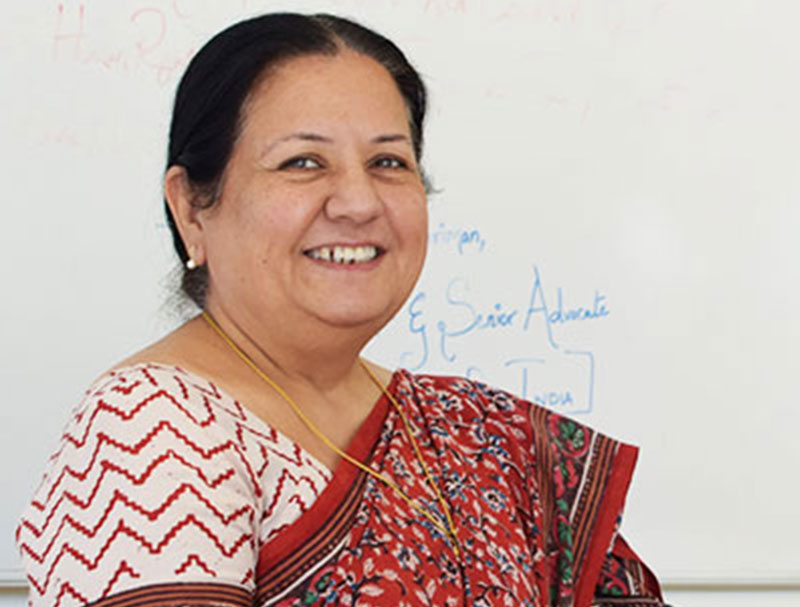 Dr. Kiran Gardner
Professor and DeanAlliance School of Law
Dr. Kiran Gardner holds a Ph. D. (Law) on the topic "A study of Legal Status of Minority Educational Institutions: A Judicial Approach" and Ph. D. (Education) on the topic, "Causes that hinder the Educational Growth of Tribal Pupils of West Khandesh" from Maharaja Sayajirao University of Baroda. Her LL.M (Criminal Law) is also from the same University. She pursued her LL.B Degree from North Maharashtra University, whereas, B. Sc, B. Ed, M. Ed degrees are from South Gujarat University, Maharaja Sayajirao University of Baroda, and Poona University respectively.
Before joining Alliance University, Dr Gardner has worked as Dean, School of Law, at Galgotias University, Greater Noida; Parul University, Vadodara and Auro University, Surat. She has also taught at Maharaja Sayajirao University of Baroda, Nirma University, Ahmedabad and at United World's School of Law, Ghandinagar. Her areas of interest are Criminal Law, Constitutional Law, Research Methodology, Laws related to women and Education.
Dr Gardner has attended and presented papers in many National and International Conferences and Seminars and has been an editor for the University and Department's Newsletters. She has organised many FDPs, National and International Conferences, Seminars, Moot Court Competitions, Workshops and Colloquiums. As Dean School of Law, Galgotias University she was instrumental in organising 34th Inter University Bar Council of India Moot Court Competition. As a resource person she has contributed towards police training and delivering legal awareness lectures for women, community leaders, students and professionals.
Dr. Reeba Korah
Professor and Interim DeanAlliance College of Engineering and Design
Dr. Reeba Korah holds a Ph. D. from Anna University, Chennai and is specialized in Signal Processing and VLSI Design. She has a vast experience of over 28 years in the field of engineering academics, administration and active research. Prof. Korah is an alumnus of Marathwada University, Maharashtra and Anna University, Chennai. Her technical expertise spans VLSI design, image and video processing and wireless sensor networks.
She has about 70 research publications to her credit in reputed international journals and conference proceedings. She has authored five books pertaining to electronics engineering. Dr. Korah serves as a doctoral level research supervisor in Anna University and Sathyabama University, Chennai. She has produced ten Ph. D. holders so far. She is also a doctoral committee member in these universities. She serves as a reviewer for the reputed Elsevier International Journal of Micro Electronics and Emerald Compel International Journal for Computation and Mathematics in Electrical and Electronic Engineering. Dr. Korah is the recipient of the Karnataka Government's research funding to establish a Centre of Excellence in Electronic device modelling and VLSI Chip design.
Dr. Ajay Kumar Yadav
Interim Dean, Alliance School of Business and Registrar (Examination and Evaluations)
Dr. Ajay Kumar Yadav has more than 23 years of experience in teaching, research and academic administration in institutions of higher education in India and Oman. Dr. Yadav holds a Ph.D. in Management (Finance) from Gautam Buddha University and Masters in Financial Control from University of Lucknow. He was awarded the prestigious Career Award for Young Teachers by All India Council for Technical Education, Ministry of HRD, Government of India, in 2001.

Dr. Yadav's research focuses on volatility spill over effect and regime switch - study of National Stock Exchange and selected international stock markets. Dr. Yadav has published and presented several research articles in national and international journals and conferences. He has also worked on research projects funded by different government agencies which include a study on present status and future prospects of derivatives markets in India and performance evaluation of mid-day meal scheme to name a few.