Media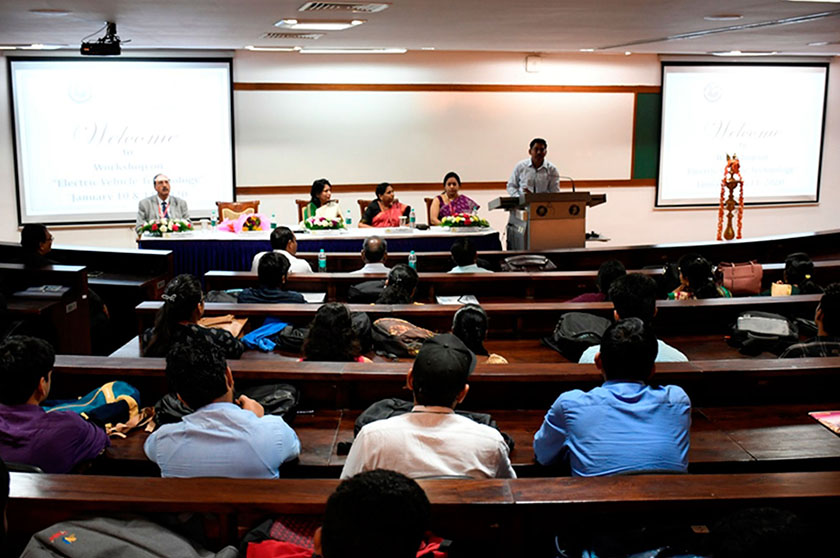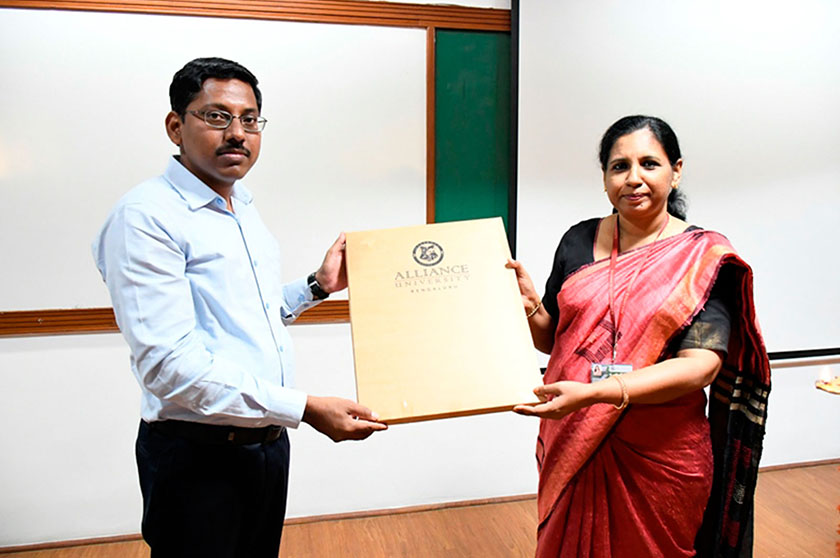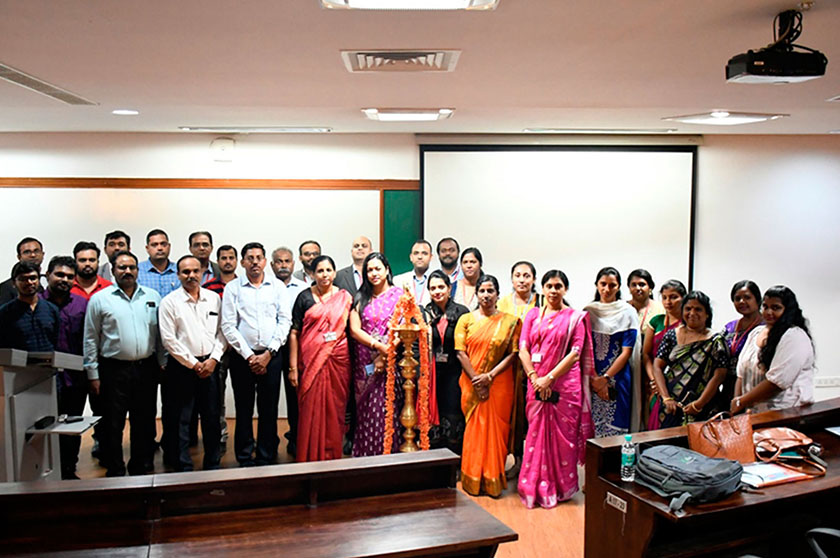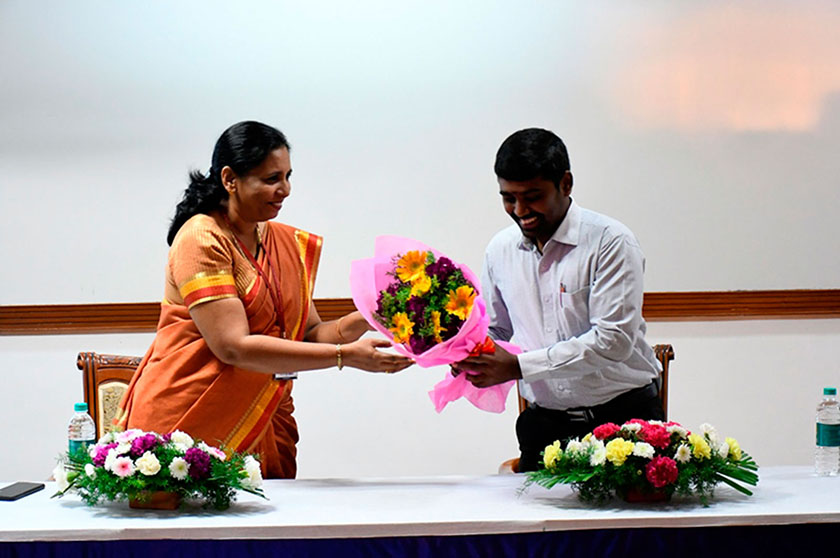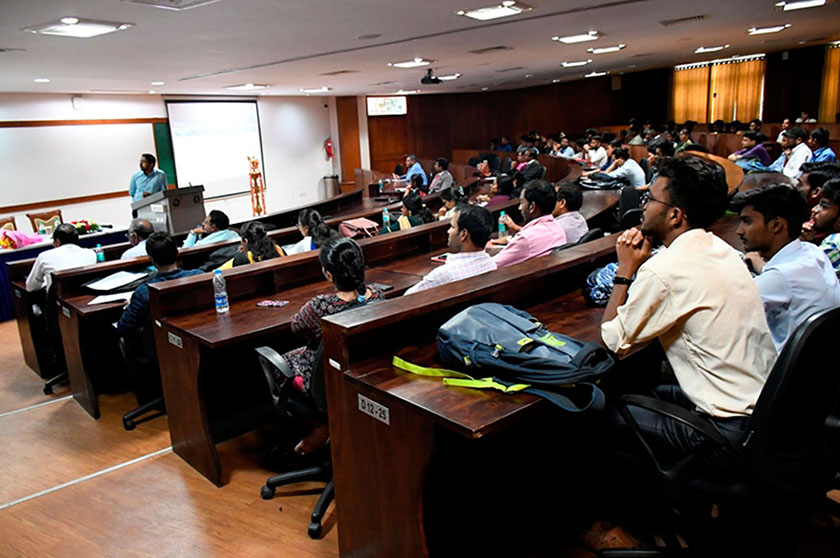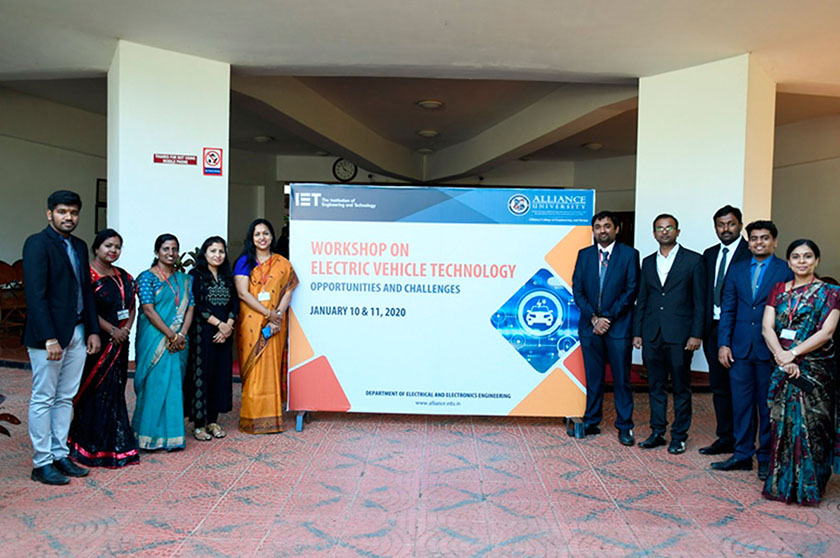 A two-day 'Workshop on Electric Vehicle Technology' was held on January 10th and 11th, 2020 at Alliance University, Bangalore. This event was jointly organized by Alliance University and IET India, with technical support from IET-Bangalore local network.
The resource persons for the event were:
Dr. Chandrasekhar Reddy Atla - Principal Engineer, Power Systems Solutions PRDC, Bengaluru
Dr. Prajof Prabhakaran - Project Lead, L&T Technology Services, Bengaluru
Dr. B. Chandra Sekhar -Technical Lead, Tata Consultancy Services, Bengaluru
Mr. V. Subramanian - Manager (Trainees), L&T Limited Switch Gear Training Centre, Ooty
The workshop began on an auspicious note with the lighting of the lamp, a symbolic representation of dispelling darkness and welcoming new ideas and innovations, which incidentally, was also the central theme of the workshop. With the government indicating a major policy shift from conventional IC engine based vehicles to electric vehicles, the workshop addressed key issues in research and development context of the same. The speakers also addressed the concerns in policy incentives for the accelerated growth of electric vehicles.
Dr. Anubha Singh, Vice-Chancellor, Alliance University, in her welcome address, highlighted how during one of her stints abroad, she was amazed at technological prowess with respect to electric vehicles and also showcased how the landscape is going to change by 2030 in India. She also highlighted how start-up's in the country, with specific mention to Bangalore, are focusing on electric vehicle technology and its supporting domains to usher in the change that is bound to take place in a few years. She urged students to understand these real-time changes and embrace technological changes whilst visiting some of the leading start-up's in Bangalore, as part of their study tours/industry visits.
The sessions were well appreciated by students and external delegates. The workshop came to a befitting close with the speakers leaving an indelible mark on the young minds, encouraging them to make use of their study tenure effectively and be well prepared to take up challenging and rewarding corporate journeys in varied capacities.

Back