Media
Young Leaders' Alliance: a 10-day Summer School Immersive Experience at Alliance University
31 May, 2022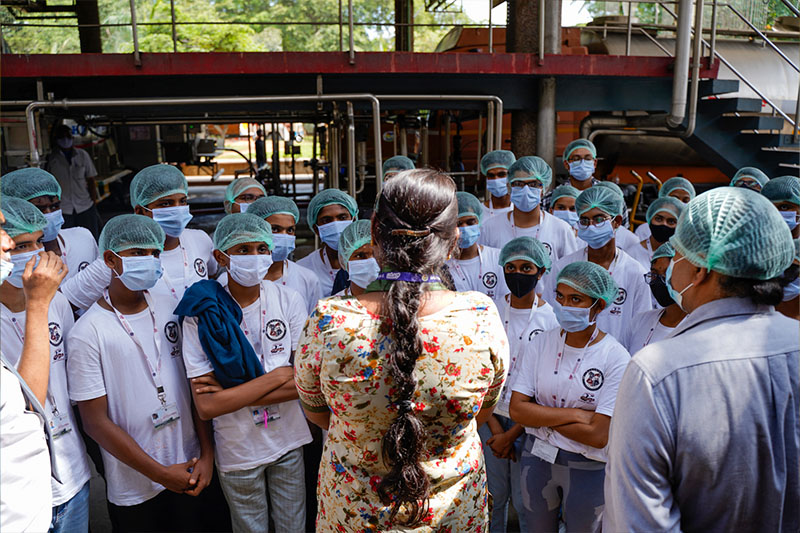 The inaugural edition of the Young Leaders' Alliance (YLA), a 10-day residential summer program for high school students of grades IX to XII was organized by Alliance University. The program witnessed participation of school students from various parts of the country.
The program commenced with a two-day immersion in the Alliance Literary Festival (ALF 2022), followed by a social program - 'Bangalore Heritage Tour'. Students were exposed to two tracks as a part of the core curriculum: The 'Liberal Arts Track' aimed to shape young minds into freethinkers, open communicators, and principled leaders, whereas the 'Technology and Innovation' track introduced students to business fundamentals and the critical processes that underpin innovation.
During the program, afternoons were packed with experiential workshops ranging from Spanish language and culture to creative writing, art and design, and media and storytelling. In addition, the YLA students were offered masterclasses on leadership, artificial intelligence (AI), and marketing. Meaningful industry engagements were planned in the form of visits to Festo India and Karnataka Milk Federation, and alumni talks on entrepreneurship. Evenings were devoted to social, cultural, and sporting activities. Moreover, career pathways and one-on-one counselling sessions were organized to help students make informed decisions in their crucial transition from high school to higher education.
The closing ceremony had the University leadership, YLA students and parents reflect upon their experience on the Summer School. Pro-Chancellor, Mr. Abhay G. Chebbi shared his amazement on how youth such as the ones in YLA will shape and influence the future. The YLA students reflected on their extraordinary experience at the Alliance campus meeting and interacting with different stakeholders of the University, whether in classes, events, cultural activities or sports. One of their most precious moments were that of the Alliance Literary Festival (ALF 2022) where they could get up and close with celebrity authors and artists. Parents of YLA students expressed how happy they were that their children experienced beauty, safety and maturity all in a span of just ten days at the Alliance University Summer School.
Ms. Surekha Shetty, Senior Director of Admissions, Placements and Alumni relations acknowledged the efforts by different university members for hosting young students over the program.

Back