Media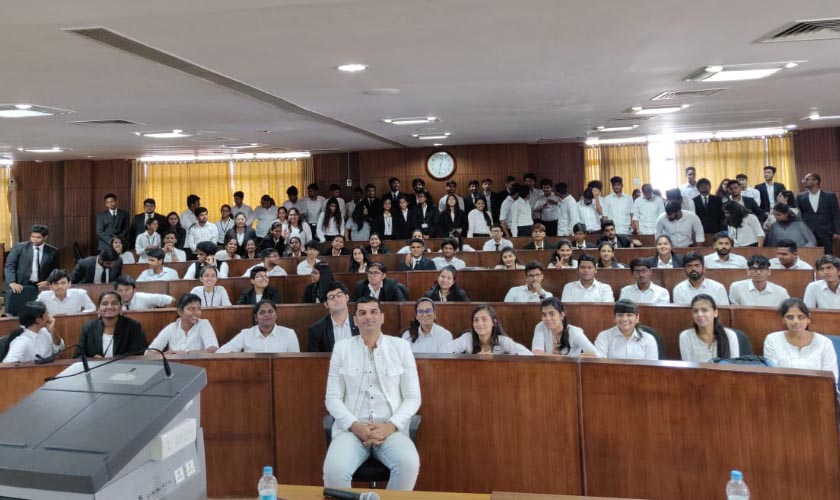 Alliance School of Law organized a three day workshop for students of the first year and final year respectively. On the first day, the students from the first year participated in a Moot Court Workshop. The session commenced with a series of presentations and videos explaining to the students the importance of participating in a moot court competition, how to prepare for a moot court competition, how to address the judges, and other such relevant topics. The speaker also showed them how to argue a case and discussed with them on how to write a memorial. Towards the end he gave students a moot proposition and asked them to do an hour's research on it. He asked each student to present their case and accordingly gave them guidance for the same.
Day 2 and 3 had the final years take part in a workshop on Property Law. The workshop was dedicated to bring together the various aspects of law related to construction. The speaker started from the basics of Contract Law, then moved on to Property law, RERA, Environmental Law, Municipal codes and laws etc. He was providing practical guidance to the students with various examples and explaining the challenges arising in the field. The sessions were interactive and students remained engrossed throughout the session. Towards the end, the speaker also dealt with illegal encroachment issues, illegal floors and other such issues that builders generally face during their construction process. The workshop came to a riveting close with a round of question and answers for the students.
Alliance University has always established a great balance between class room learning and exposure to real time learning through guest lectures, workshops and industry interface. The speakers chosen for guest lectures and workshops are of very high standards and come with rich industry experience, enabling our students to get sufficient practical exposure through the window provided. One such speaker is Dr. Yuvraj D. Patil. He is a distinguished academician with several years of teaching experience. He finished his LL.B., LL.M. and Ph.D. from Symbiosis Law College Pune. He started teaching during his student days and went on to secure "Best Professor" Award several times in a row. He was also awarded a medal for rescuing ten students from the German Bakery Blast.

Back