Media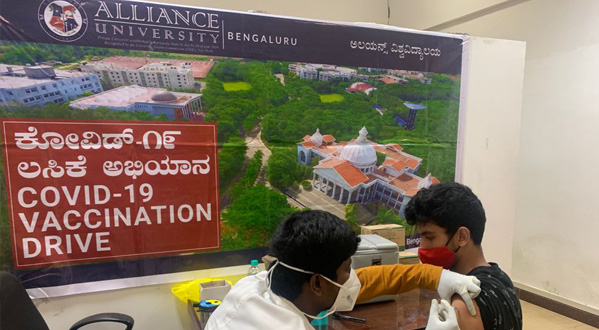 Further to the reopening of all the campuses of the University for in-person academic activities, the University has taken all the required precautionary measures as per the SOPs issued by the Health Department and will ensure student well-being and safety continues to be a top priority. To continue facilitating students, staff, and faculty members for vaccination, the University in collaboration with the Health Department, Government of Karnataka held a 2nd dose of vaccination (COVISHIELD) drive on September 17, 2021, Friday at Alliance University Central Campus.
The University extends its heartfelt gratitude to the Health Department, Government of Karnataka for facilitating the vaccination drive.
For further updates, please stay connected.

Back