Media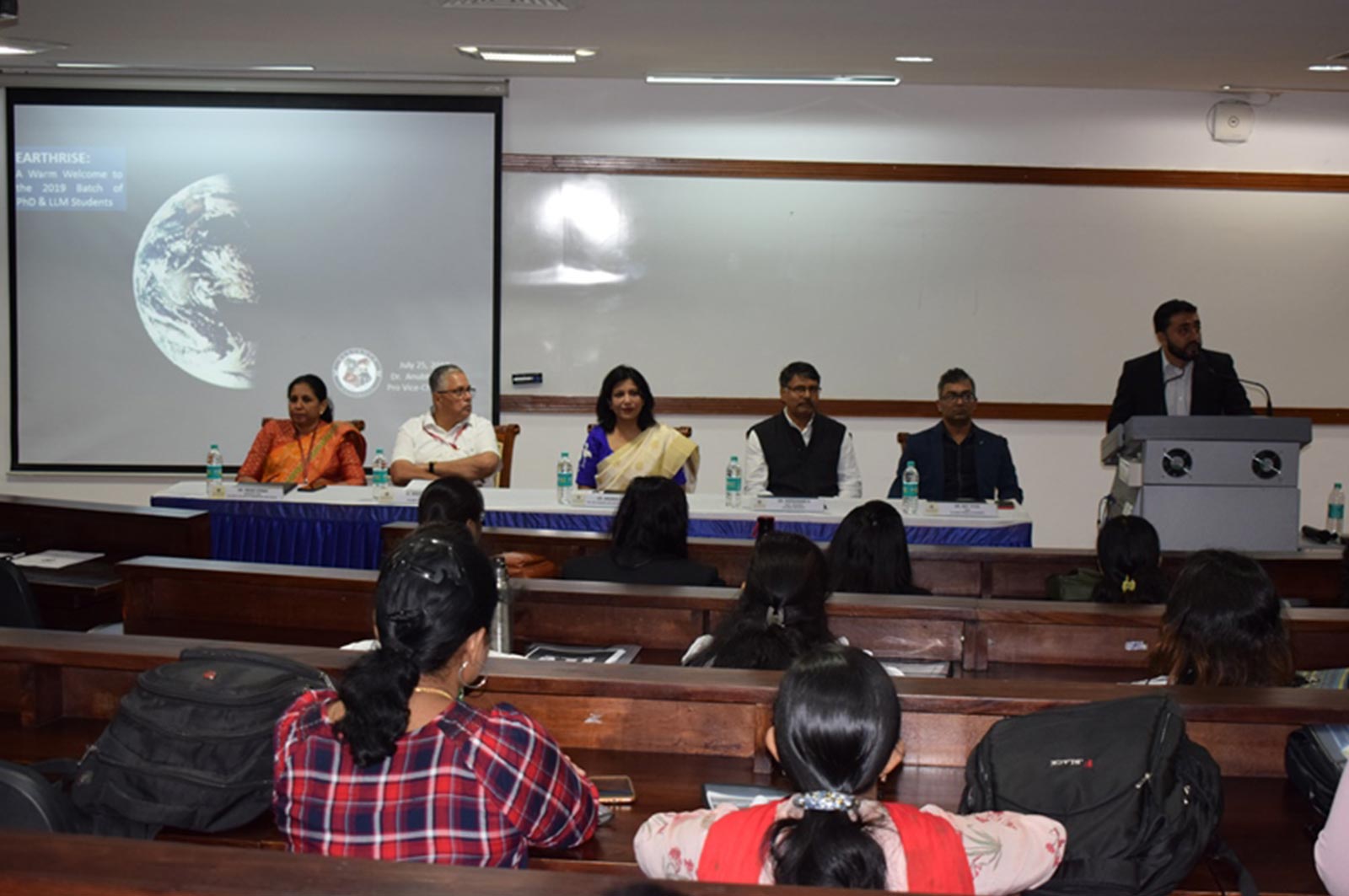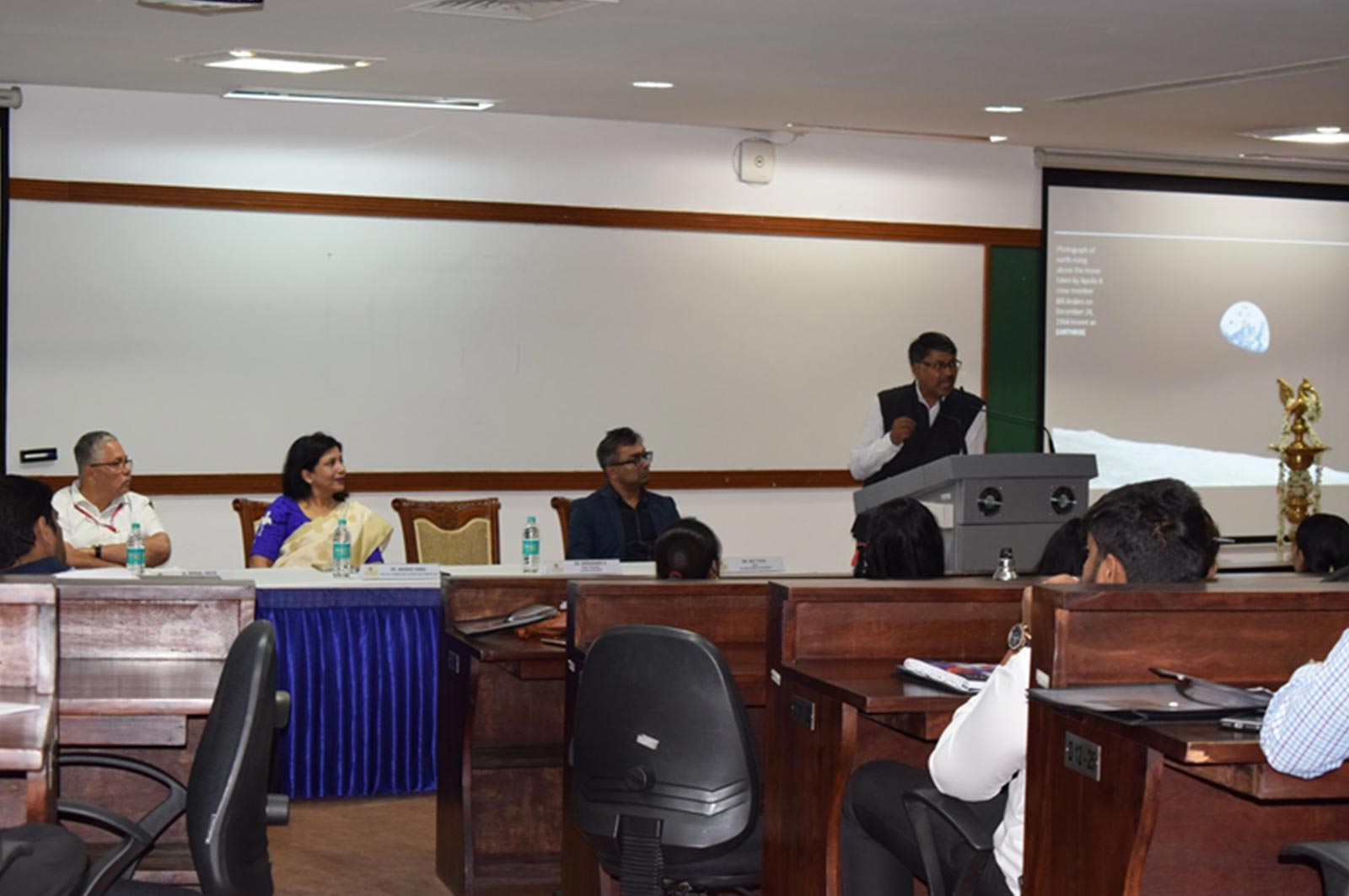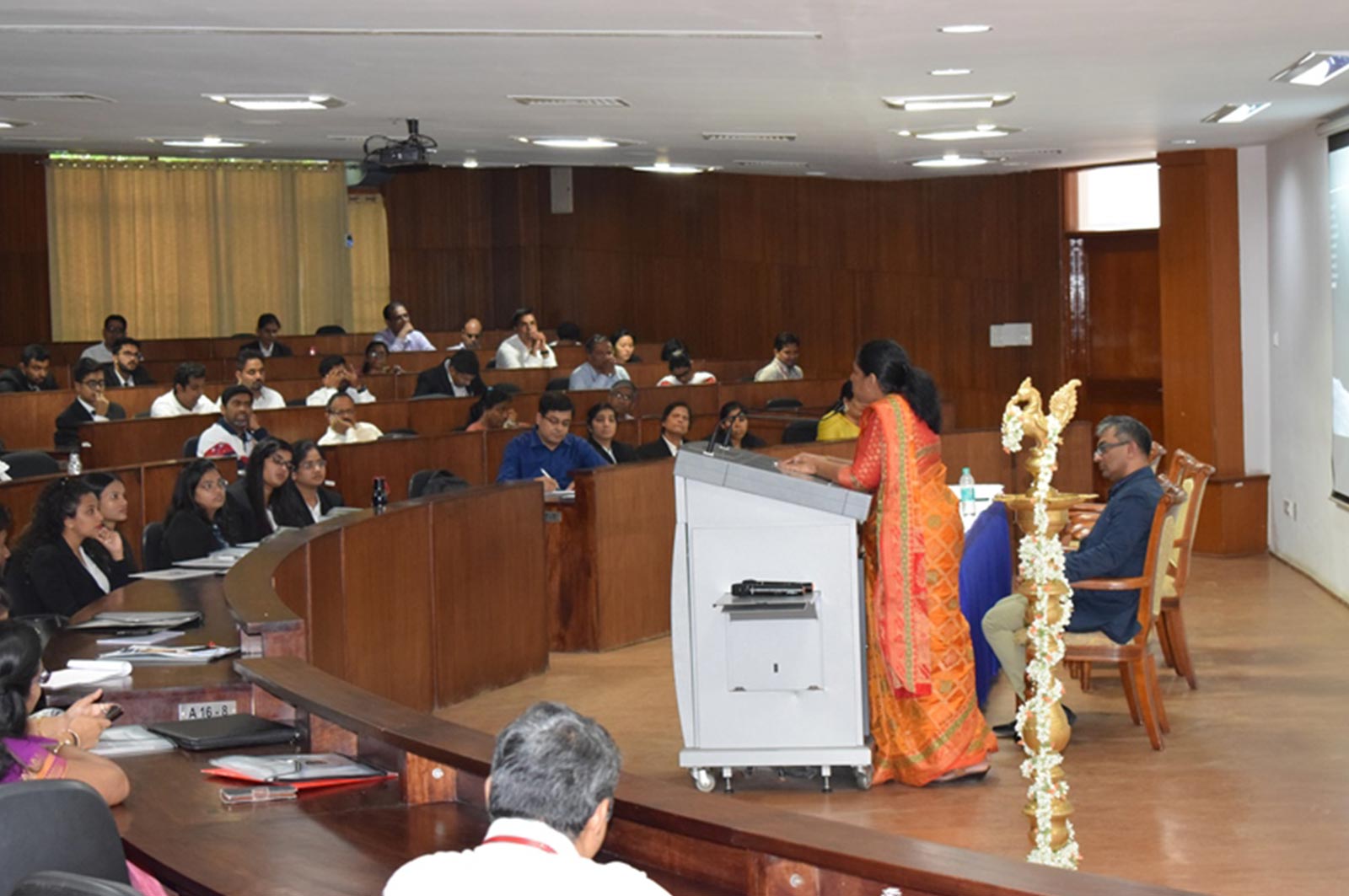 Alliance University welcomed into its fold a new batch of students for the LL.M. and Doctoral programs. As customary, the session began with the lighting of the lamp - A symbol of knowledge dissemination, which is imperative for research and post-graduate studies. Dr. Anubha Singh, Acting Vice-Chancellor and Pro Vice-Chancellor, in her inaugural address welcomed the senior most students on campus and stressed on the scholarly responsibility on their shoulders. She asked the students to introspect on two things a) What they want to achieve? and b) What credentials are needed to accomplish what they intend to achieve?
While subject expertise alone would not help, Dr. Anubha asked the students to focus on sharpening their intellectual curiosity coupled with developing a flexible personality. Elaborating further, she highlighted the importance of language skills literacy, persuasion power, planning abilities and information dissemination capacity-all of which would aid in focused research and a broader perspective to life. Drawing a parallel with Apollo 8, the second crewed spaceflight mission which was launched on December 21, 1968 that became the first crewed spacecraft to leave the earth's orbit and reach the moon, Dr. Anubha spoke about how the astronaut crew were given a challenging task and how they faced it successfully. With this example, she asked the students to be prepared to face life and the challenges it throws gracefully, and be willing to handle any situation.
Dr. Vivekanand, Dean-Research, in his address threw light on the importance of research and highlighted the research journey at Alliance and the way forward.
Alliance University welcomes the new batch and wishes them a great tenure. Happy Learning!

Back