Media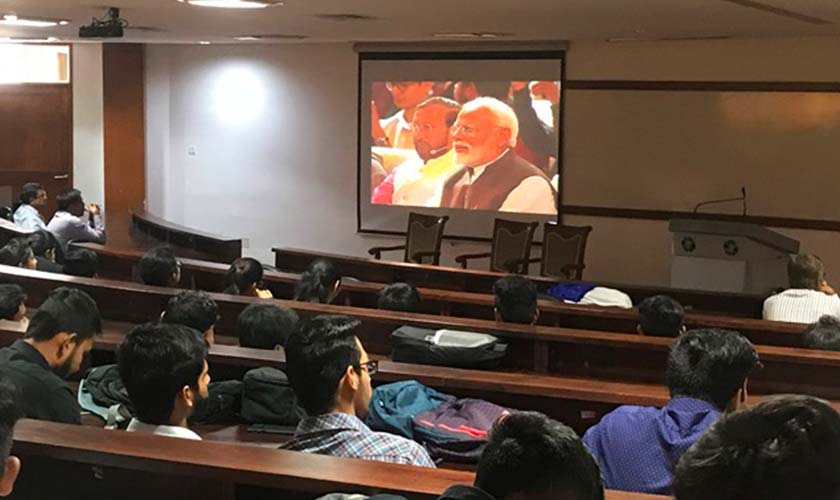 It is that time of the year when many students will be appearing for examinations. During last year's Pariksha Pe Charcha, Prime Minister Narendra Modi interacted with several students from across the country and shared his personal experiences with the young audience.
The event began with the synopsis of the event held in the previous year. The students, parents and teachers through a beautiful Sanskrit program, portrayed the vibrant colours of our nation. They also stressed on the importance of extra-curricular activities and its role in a student's learning life.
The audience which included several foreign participants was welcomed by the honorable Minister of Higher Education, Shri Prakash Javadekar.
As part of the second edition of ''Pariksha Pe Charcha 2.0'', Prime Minister Narendra Modi interacted with a total of 2,000 students, parents and teachers in the national capital today.
With less than two months to go for the Class 10 and Class 12 exams, Shri Modi discussed ways to handle the exam stress with students in an interactive session at the Talkatora Stadium. Students from across the country got a chance to participate in the event.
The honorable and respected Prime Minister of India Shri. Narendra Modi shared his experience and wisdom regarding student life. He stressed on the importance of dealing with exam pressures.
After his address, the question and answer session began where students and parents from diverse places asked him multiple questions. Mr. Modi emphasized on the problem and the stress faced by parents when their children face exams.
Few questions that were asked to Shri Modi:
How to enjoy studies?
How to overcome exam stress?
How to overcome depression?
Jairpeet Singh, student based in Tehran, Iran asked PM on the need on encouraging students constantly and how constant encouragement makes children very happy.
Compare yourself with your old record, you competition your records, you break your records.
While aiming big in life is good, don't get so carried away by it that your dreams remain dreams, and you become too old just thinking about it.
He was also asked about his own experience with regard to exams and how he handled those.
The Prime Minister also explained the boon and bane of technology. He also explained how technology can be a communication barrier between parents and children as many are engaged in electronic devices. At the same time he also promoted technology by saying that today he can have live interaction with many people from many places in view of the technological advances.
Our Learning:
Alliance University students learnt a lot today from our honorable Prime Minister on how to handle exam related stress.
Student Speak:
"We learnt that during exams we should just believe in ourselves and our own capabilities and ignore the pressure of the society" – Mahee Kulkarni.
"We learnt that outdoor activities and extracurricular activities are equally important for a happy mind" – Vedant Maini.
Prime Minister concluded Pareeksha pe Charcha 2.0 -2019 by saying "Celebrate Exams" or "Make Exams a festival".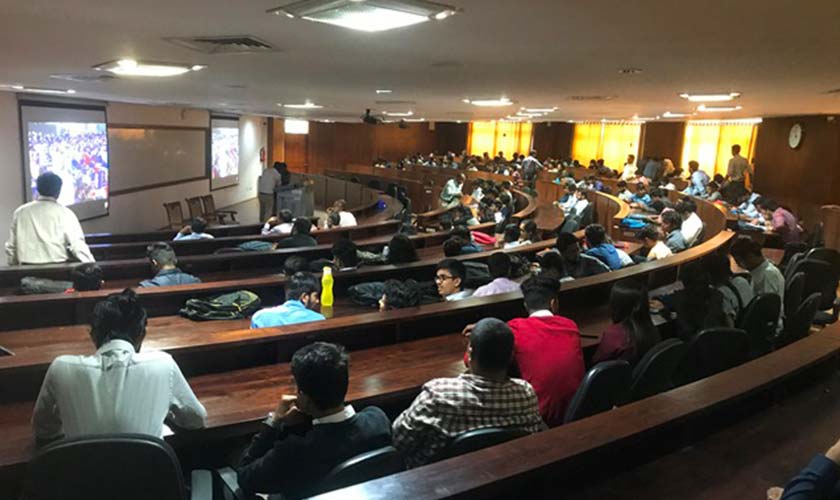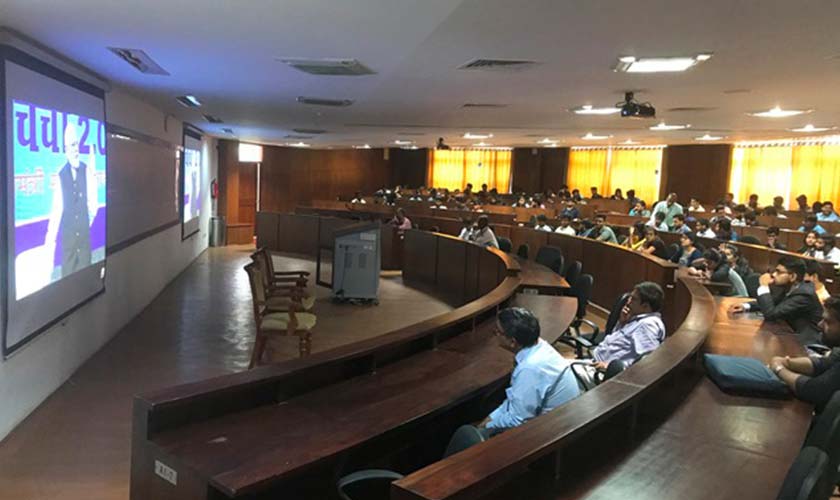 Back