Media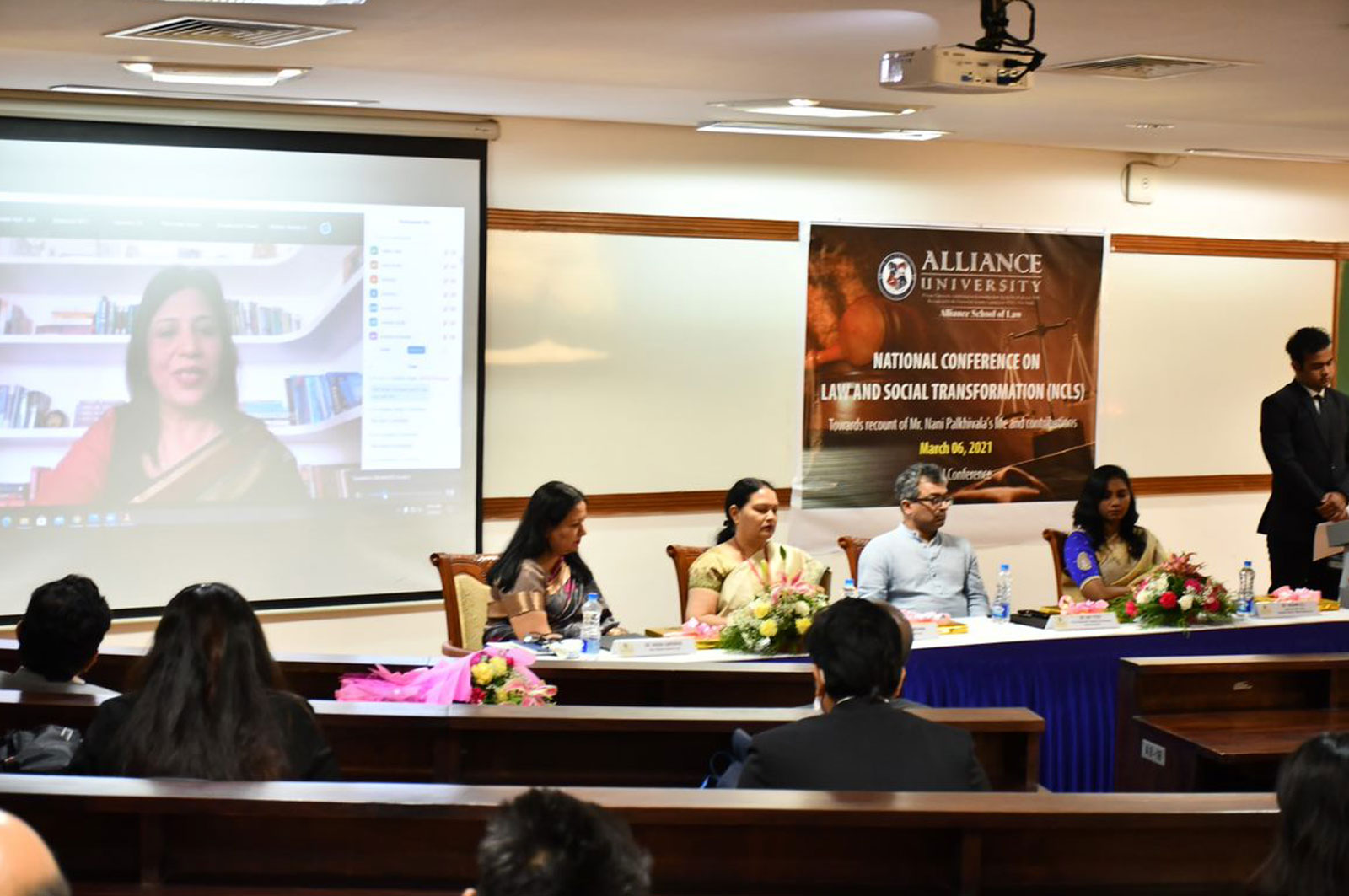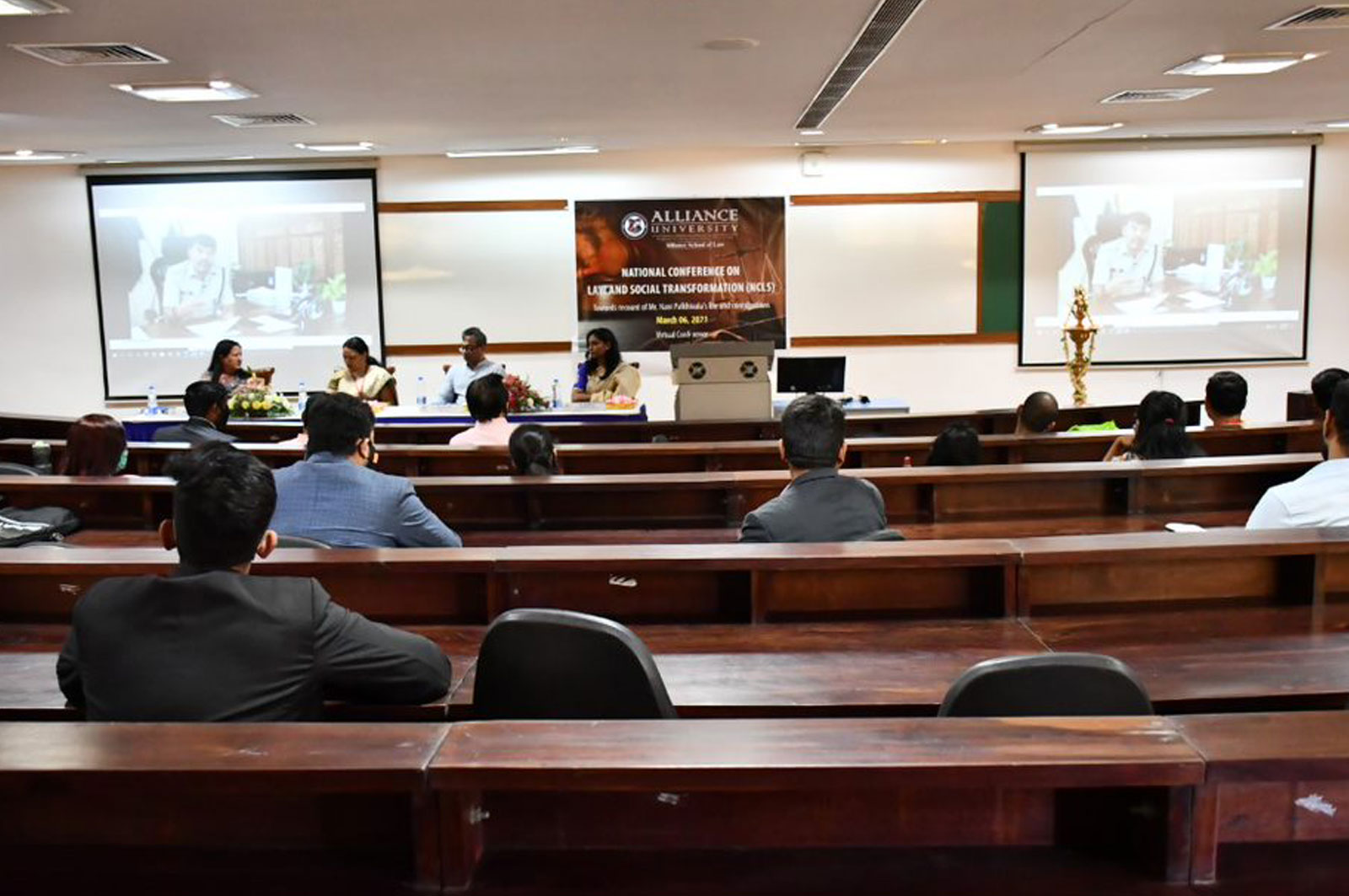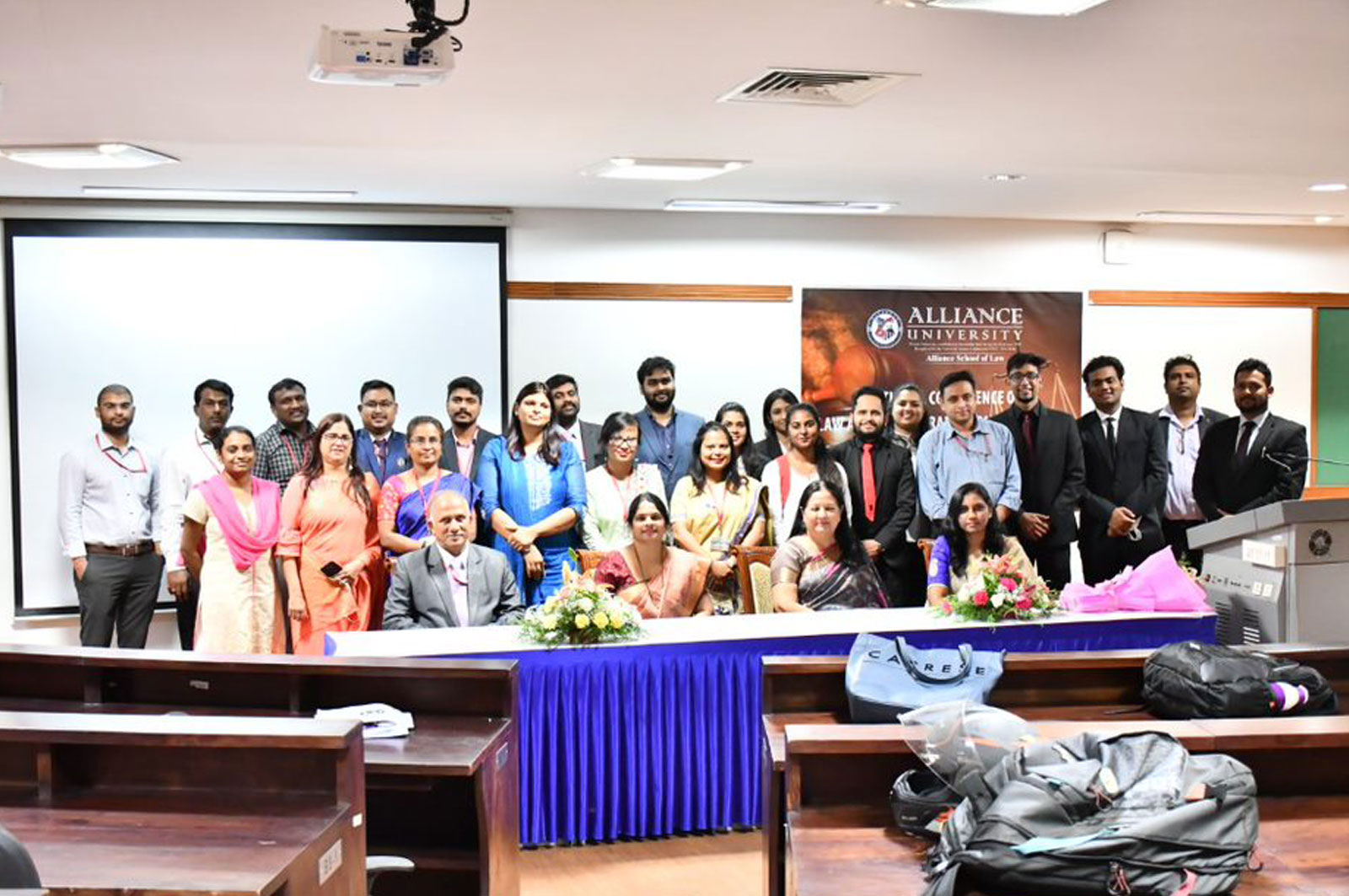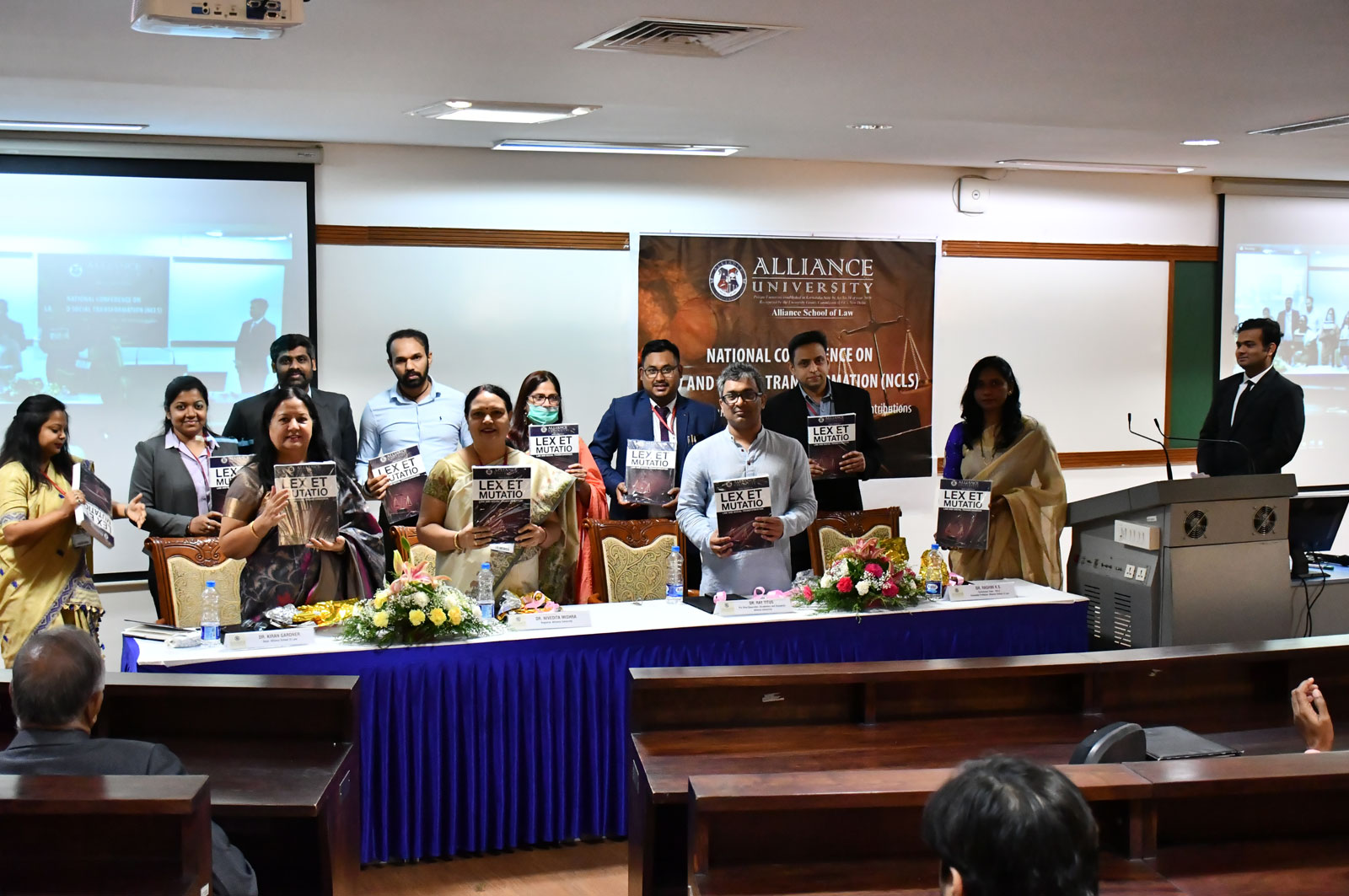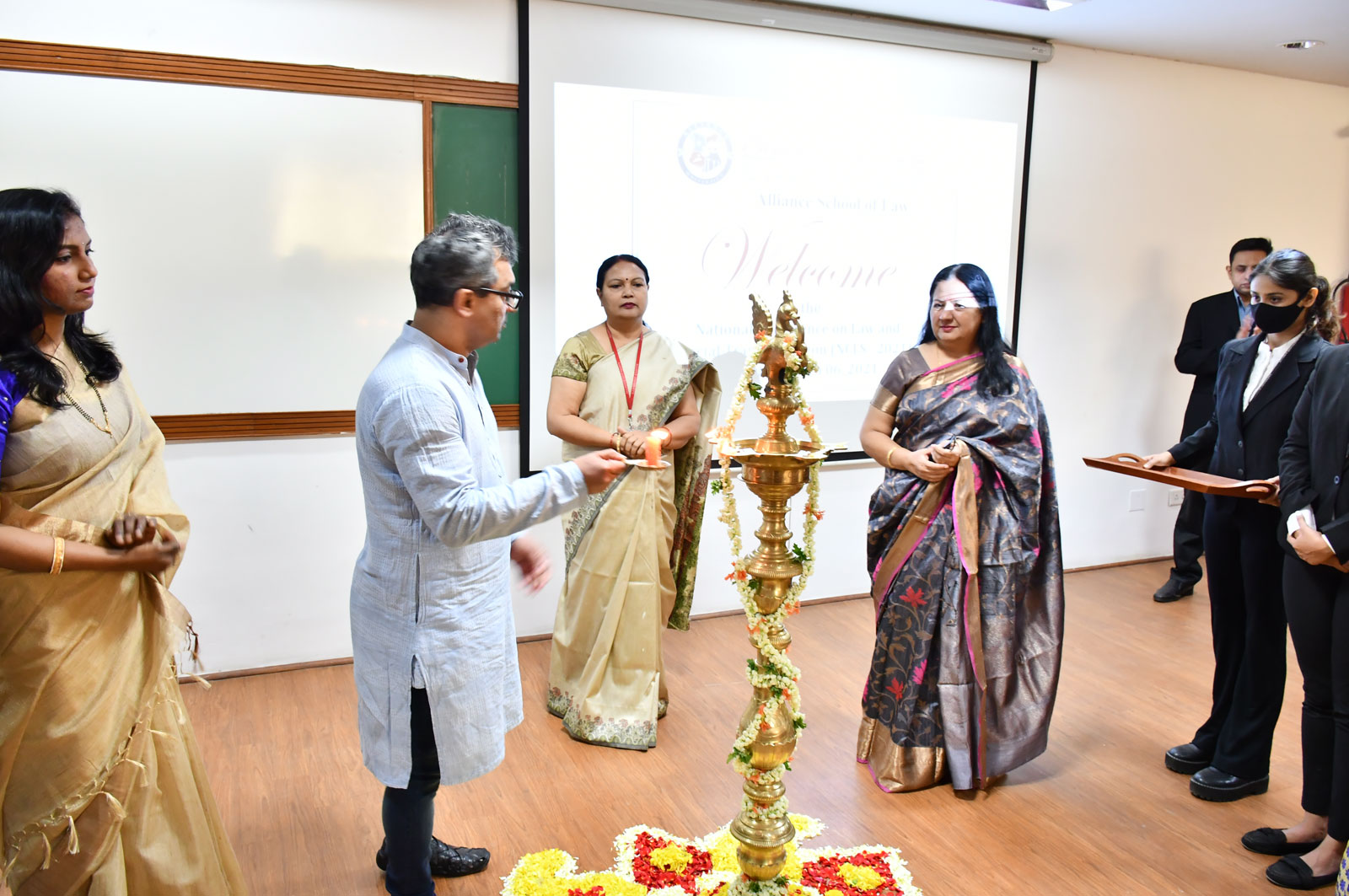 National Conference on Law and Social Transformation -2021 was organized by the Alliance School of Law on 6th March 2021. The conference witnessed over 100 participants from 10 States and 26 institutions. In all over 73 research papers were presented and several dignitaries deliberated on various legal issues.
The thought of organizing a National Conference on Law and Social transformation [NCLS-2021] virtually took roots with the desire to pay homage to legal legendary Mr. Nani Palkhivala, who was a champion of civil liberties, a far-sighted economic thinker and a par-excellence lawyer. The aim was to celebrate his birth centenary, commemorating his scholarly contribution towards "the basic structure" doctrine.
The conference began with a welcome note from Dr. Anubha Singh, Vice-Chancellor, Alliance University who welcomed all the speakers and set the stage for a thought-provoking conference by sharing her views on socio-legal and socio-political studies. The inaugural address by Dr. Ray Titus
Pro Vice-Chancellor (Academics and Research), Alliance University was about legal, social, moral, and technological norms. This was followed by the conference opening remarks by Dr. Kiran Gardner Dean, Alliance School of Law on social transformations driven by laws.
The conference was also addressed by Sri Ravi D. Channannavar IPS, Superintendent of Police, Bengaluru, Rural, who spoke about the role of law enforcement agencies for the social tranquil and the hampering effects of the growing trust deficit between social circles and law enforcement agencies.
Dr. Venkat Iyer, Director – Educational Partnerships and International Affairs and Professor, School of Law, Ulster University, UK also addressed the virtual gathering on the importance of synchronisation of legal reforms and state of public opinion in bringing social transformations. Dr. Iyer also spoke about the dilemma of law makers who tend to ignore the public opinion and give rise to higher levels of polarisation in democracies without understanding the fact that law is only one instrument that can be deployed with other tools to bring about the social transformations.
Dr. Dilip Ukey, Vice-Chancellor, Maharashtra, National Law University, Mumbai addressed the virtual gathering on different dimensions of law, social engineering and social control promised by the existence of legal systems. Dr. Dilip also spoke about the importance of social, economic, and political wellbeing of a nation with balance and checks created by strong set of laws. The importance of liberty, equality, integrity, and fraternity in conceptualising a system based on justice to drive the ecosystem of seamless social transformations in a democracy.
The technical sessions were chaired by Dr Joystna Yagnik, Pro-Vice Chancellor, Adamas University, Kolkata; Dr. Venkat Iyer , University of Ulster, UK; Dr. Akil Saiyed, Director and Dean, Parul University , Baroda Gujarat; Dr. Shubhada Gholap, Principal Yashwanth Rao Law College , Pune; Dr Vipul Somani, HOD, Department of Social Studies, South Gujarat University, Surat; Dr Seema Yadav, Professor, Galgotias University, Greater Noida; Dr. Sharmila Ghuge, Pravin Gandhi Law College, Mumbai. The sessions were co-chaired by eminent law faculty at Alliance comprising of - Dr. Syam Kumar, Dr. Devaiah N. G., Dr. Rashmi K. S., Dr. Heena Patoli, Dr. Upankar Chutia, Prof. Keerthiraj and Prof. Yamini Chandra Prabha.
The unveiling of conference book was also observed followed by the valedictory ceremony with a closing note given by Dr. Rashmi K.S., Associate Professor, Alliance School of Law, Alliance University.
The session concluded on a great note with amazing comments and reviews from all participants. At the end of the conference, 'Seven Best Papers Presenters' and a 'Best Research Paper Presenter' were felicitated. With virtual sessions that were organized and hosted on an online platform, the National Conference on Law and Social Transformation 2021, reflected its theme in a true sense.

Back