Media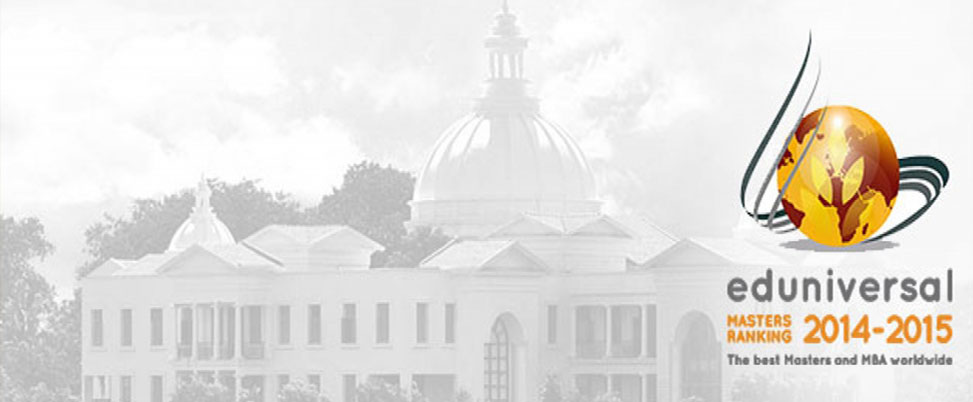 Every year, Eduniversal publishes its ranking for the 4,000 Best Masters and MBA Programs in 30 fields of studies worldwide. I am pleased to announce that Eduniversal Best Masters ranking 2014/15 has ranked Master of Business Administration (MBA) program of Alliance School of Business as follows:
Ranked 15th in Central Asia
Ranked 10th in India
Ranked 3rd in South India
It is gratifying to see that Alliance School of Business rises in top international MBA program rankings. To the extent these rankings based on student success and recruiter satisfaction, validate the work of our faculty, staff, students and alumni.
The Eduniversal Best Masters Ranking is the only ranking that evaluates individual masters programs worldwide in 30 fields of study. Each year this ranking evaluates more than 12,000 postgraduate programs. The final ranking is determined through a global survey of 5,000 international recruiters, 800,000 students and over 10,000 representatives from 1,000 academic institutions in 154 countries.
About Eduniversal
Headquartered in Paris, Eduniversal is a global ranking and rating agency specializing in higher education. The company has established strong expertise in evaluating academic institutions and programs in France since 1994, and internationally since 2007.

Back