Media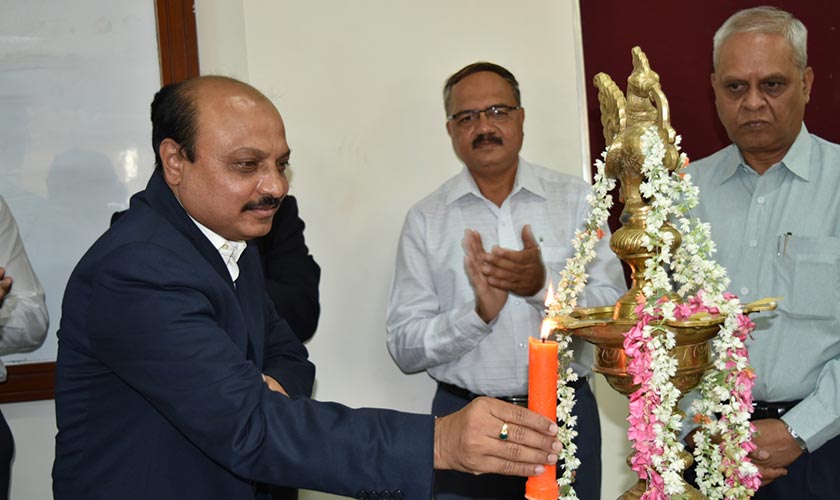 The inaugural function of the Computer Society of India's student chapter was organized by the Department of Information Technology at Alliance College of Engineering and Design (ACED) for all Engineering students on Saturday – 23.04.2016.
The program was graced by Dr. S Ananth Raj, Consultant - Vision Group of Science and Technology (VGST), Department of IT, BT and S&T, Government of Karnataka, Bengaluru, Dr. S Prakash, Chairman - Computer Society of India (CSI) Bengaluru Chapter, former Chairman and academician Dr. M V S Peri Sastry, Dr. C S Ramesh, Dean - Alliance College of Engineering and Design, Mr. Abhay Chebbi, Director Alliance School of Business and Professor Debashis Sengupta, HOD - Department of Information Technology.
The program started with the traditional lighting of the lamp and invocation followed by a welcome address.
Dr. C S Ramesh, Dean ACED, delivered his inaugural address explained the importance of a professional student chapter such as the \CSI and students' research opportunities. Dr. Ramesh felicitated the Guest of Honor Dr. S Ananth Raj and the Chief Guest Dr. S Prakash.
Dr. MVS Peri Sastry, as a founder member of CSI Bangalore chapter addressed the guests, faculties and students to explain the journey of CSI Bangalore chapter and its accomplishments.
Dr. S Prakash, Chairman of CSI spoke about the different activities of CSI, opportunities for research publications and networking and enlightened the journey of Information Technology from the 1960's computational techniques to Cloud, Virtualization, Mobile and Bigdata technology.
Finally, The Guest of Honor Dr. Ananth Raj delivered his scholarly lecture on contemporary research areas; he explained about the different research scopes with VGST funding and emphasized the role of students and faculty members in quality research and research work for society.
The function ended with the distribution of CSI membership cards to ACED students and with a Vote of Thanks. The program was well received with ACED students' initiatives and warm participation in the presence of all Heads of the Departments and faculty members of ACED.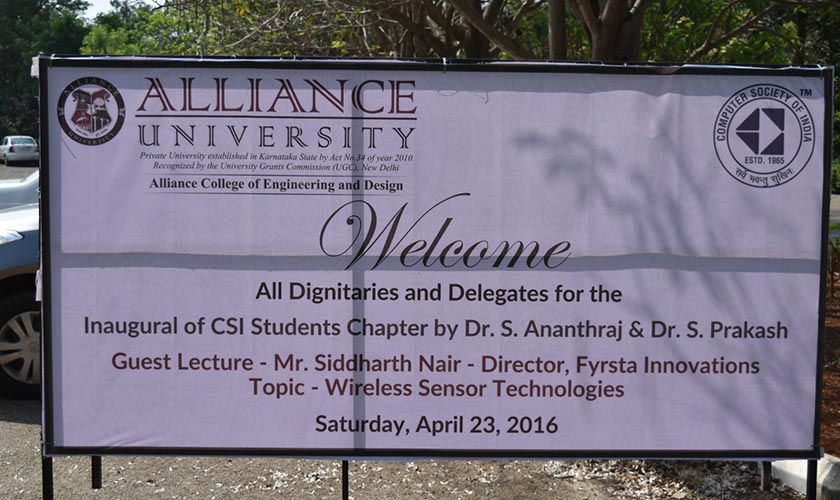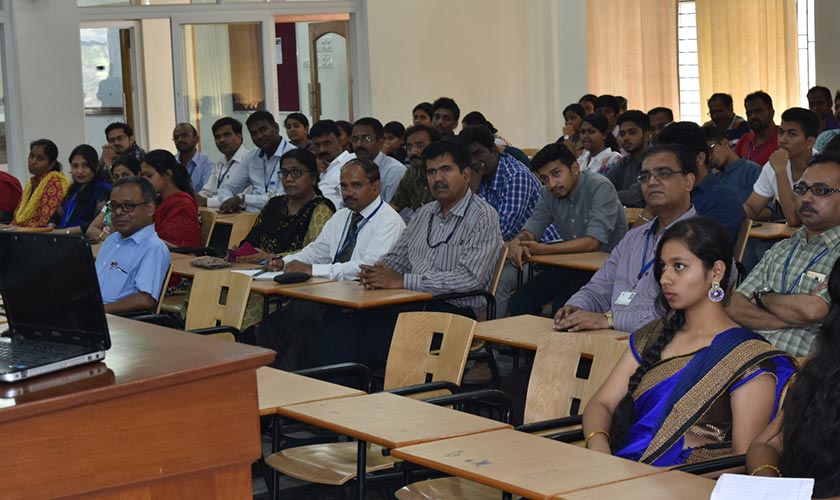 Back