Media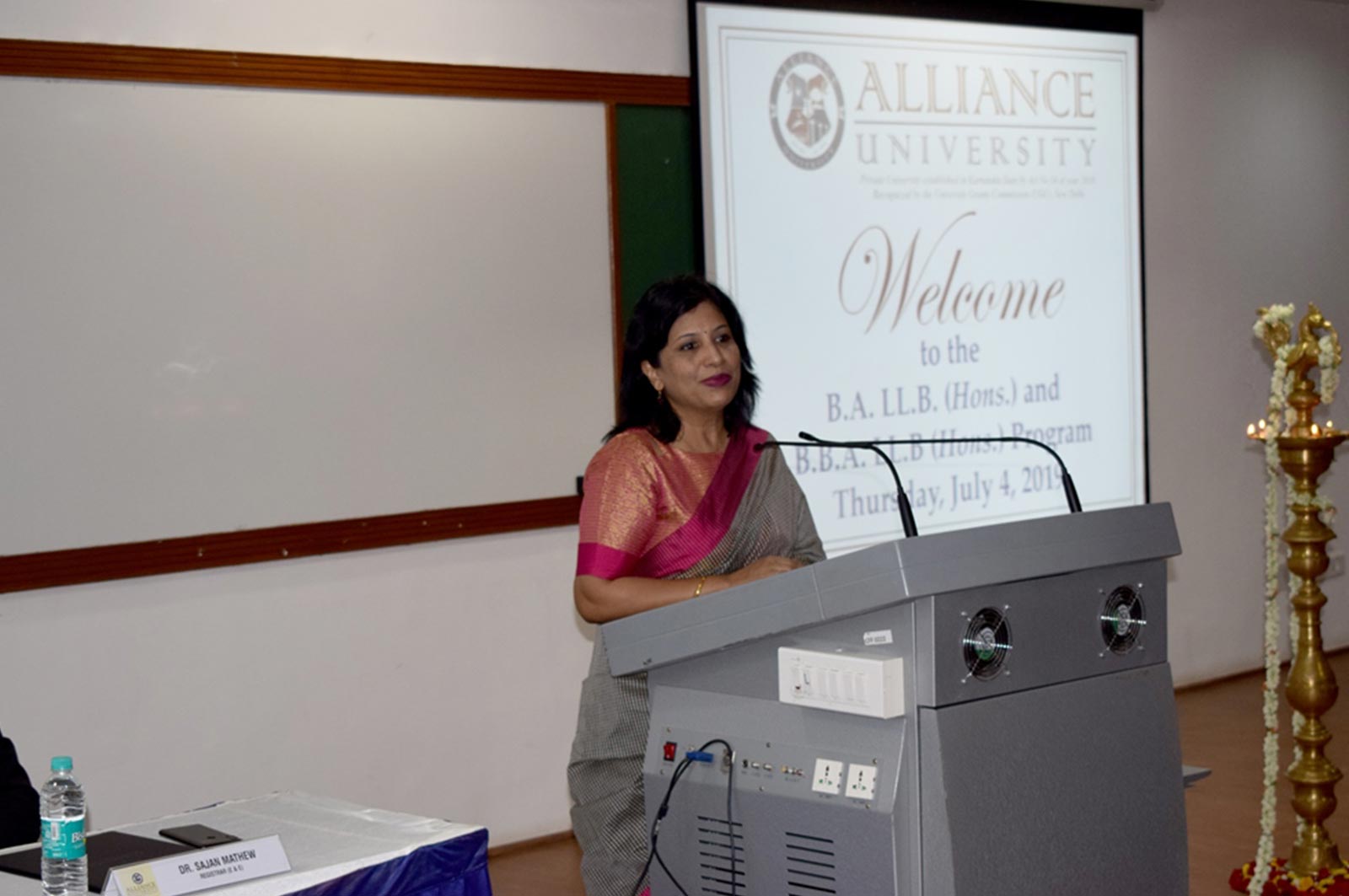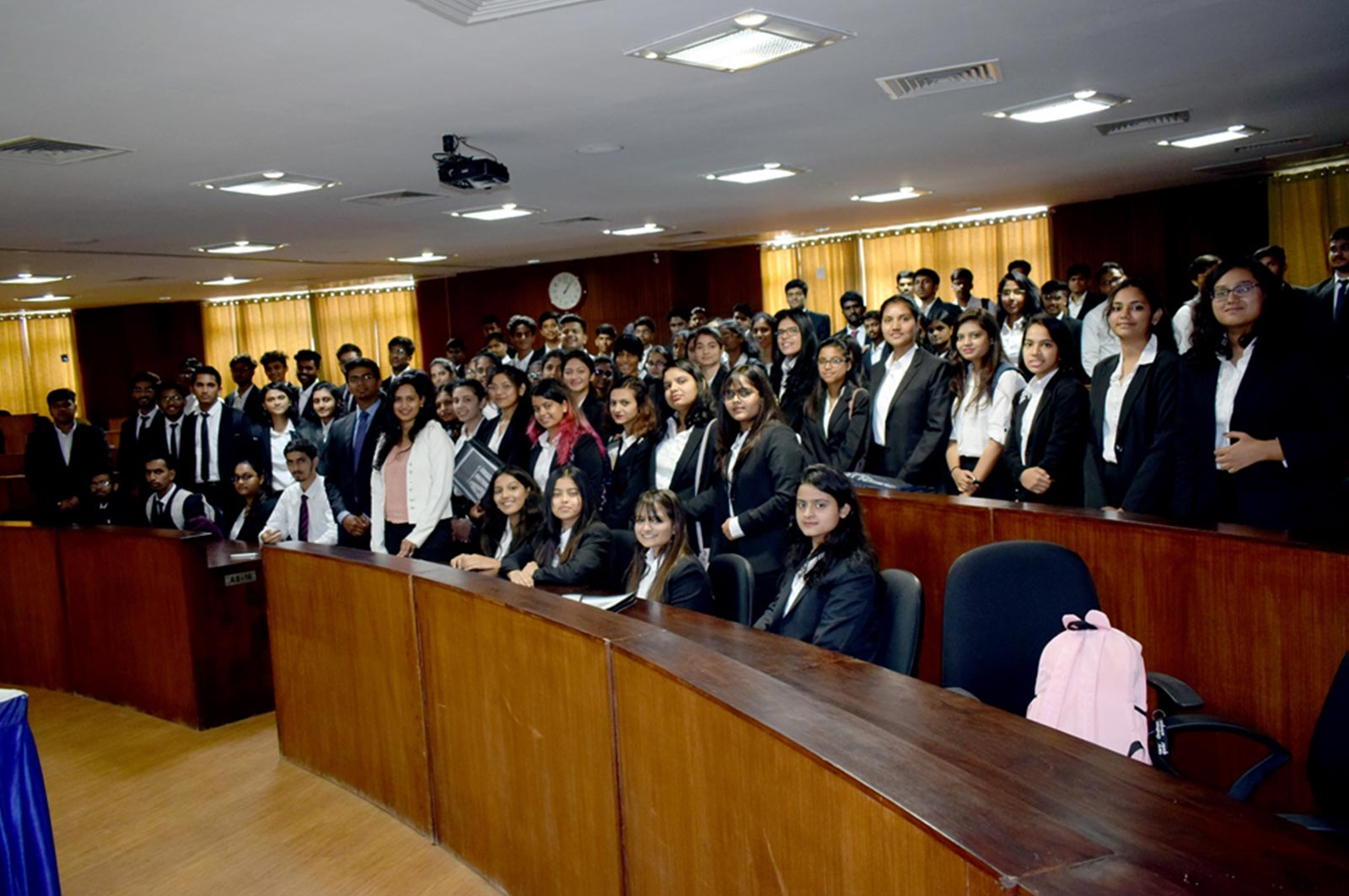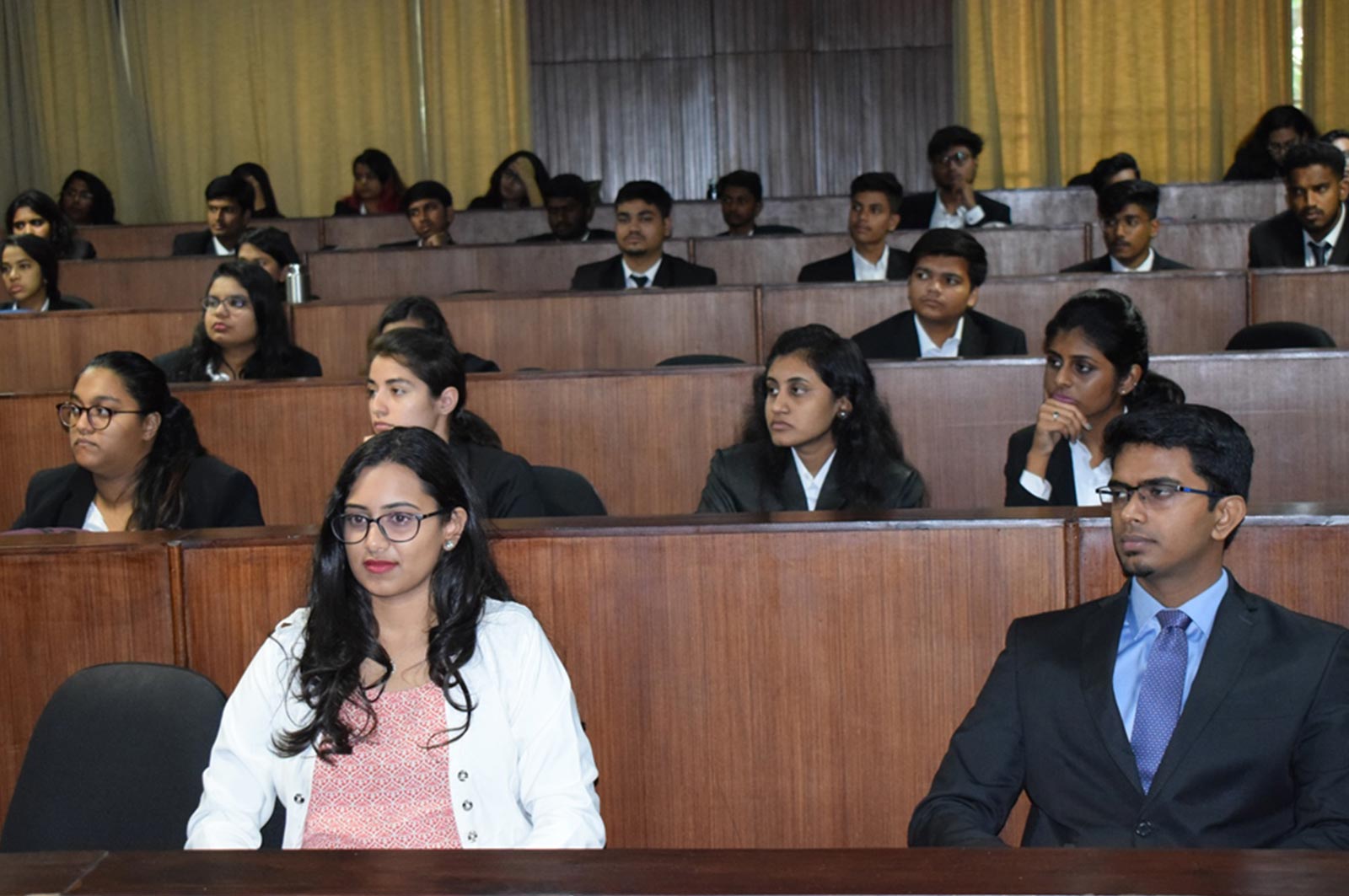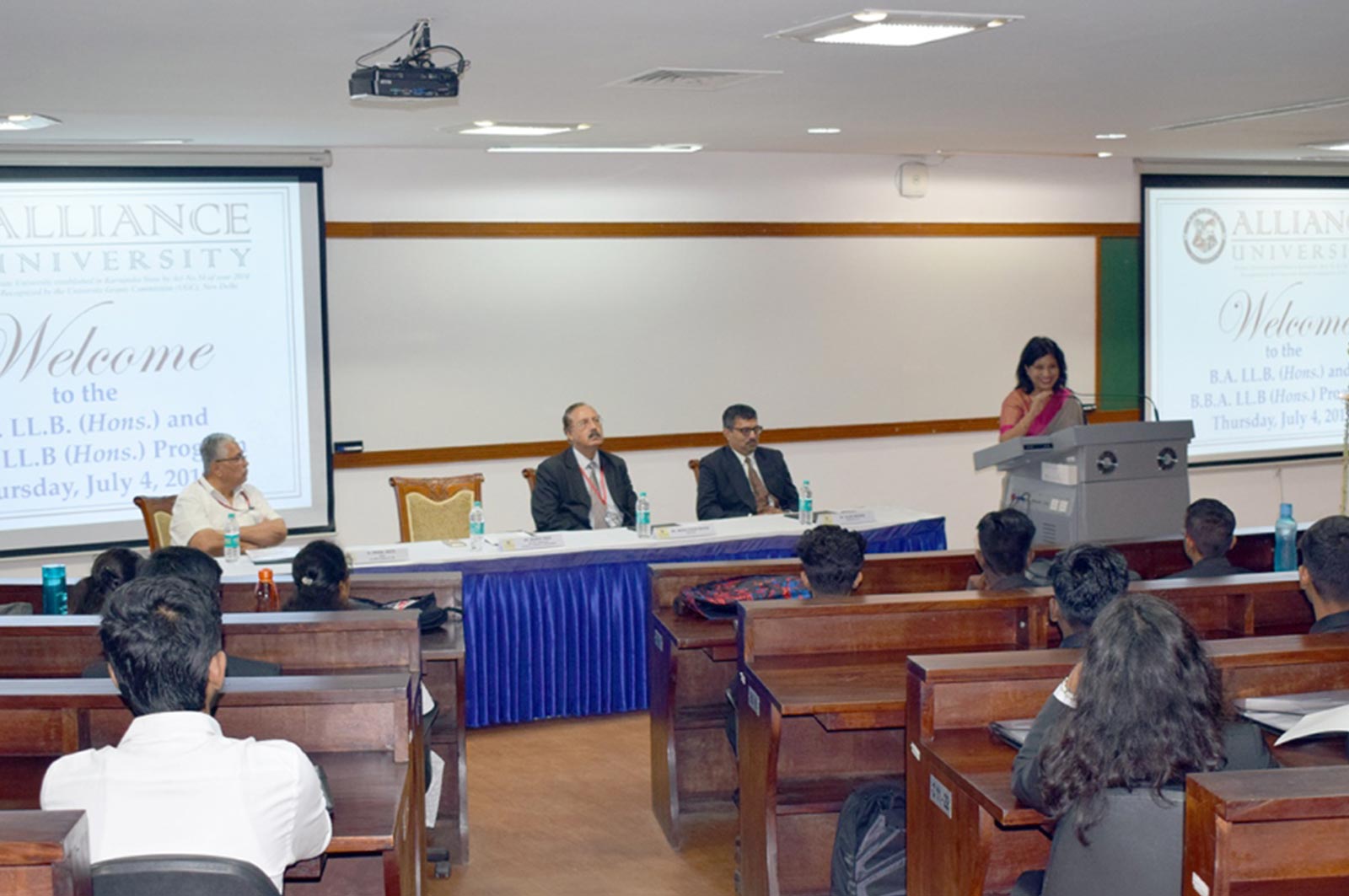 Alliance School of Law, Alliance University welcomed the 2019 batch of students to its five year integrated under-graduate programs in law. After the customary lighting of the lamp, Dr. Anubha Singh, Acting Vice-Chancellor and Pro Vice-Chancellor delivered the inaugural address.
Congratulating the students, she highlighted that studying at Alliance Law School is a great privilege and a source of pride. Dr. Anubha pointed out to students the significance about their chosen paths, emphasized on protecting their belief of innocence, and the importance of making choices whilst each choice would have its own consequences.
Drawing a parallel to music, Dr. Anubha pointed out that music on paper is just notes, but in practice it's a living, moving performance, evoking different thoughts full of drama, pathos, and passion. Similarly, each profession is dependent on mastery of both theory and practice to make it both pertinent and meaningful to various stakeholders. While the school would focus on providing the foundation in terms of knowledge, it would be a good opportunity for the students to put their knowledge into practice, during internships, she highlighted.
Dr. Anubha, welcoming 50% girl students in the incoming batch threw light on equity in gender and illustrated the current state in the legal fraternity where there is just a token representation of women at the High Courts and the Apex Court.
Dr. Mrinal Raste, Dean –School of Law, emphasized on students having immense faith and respect towards faculty members and ensuring they make the most of their student life.
Alliance University, wishes the new batch of students the very best!

Back