Media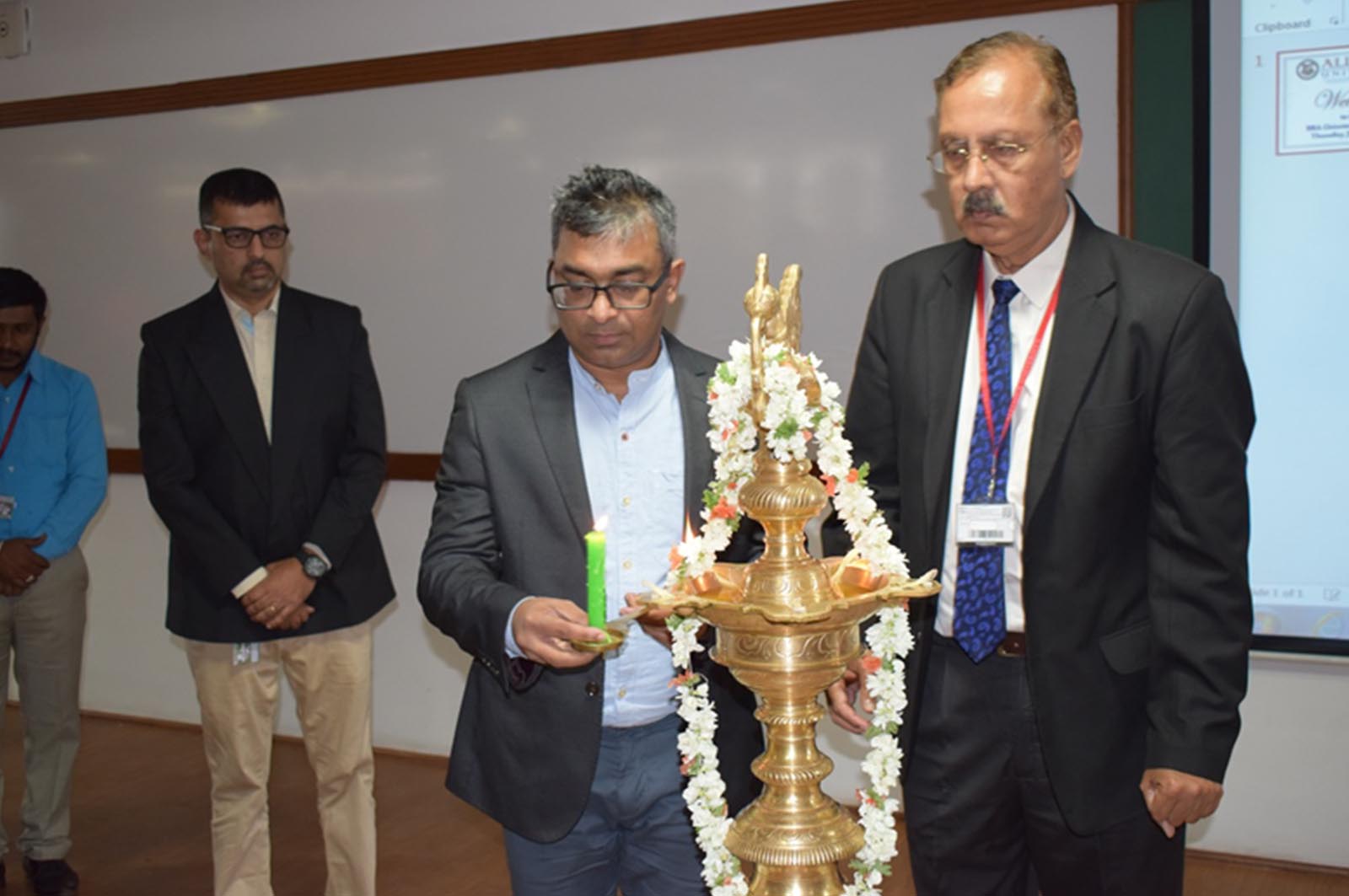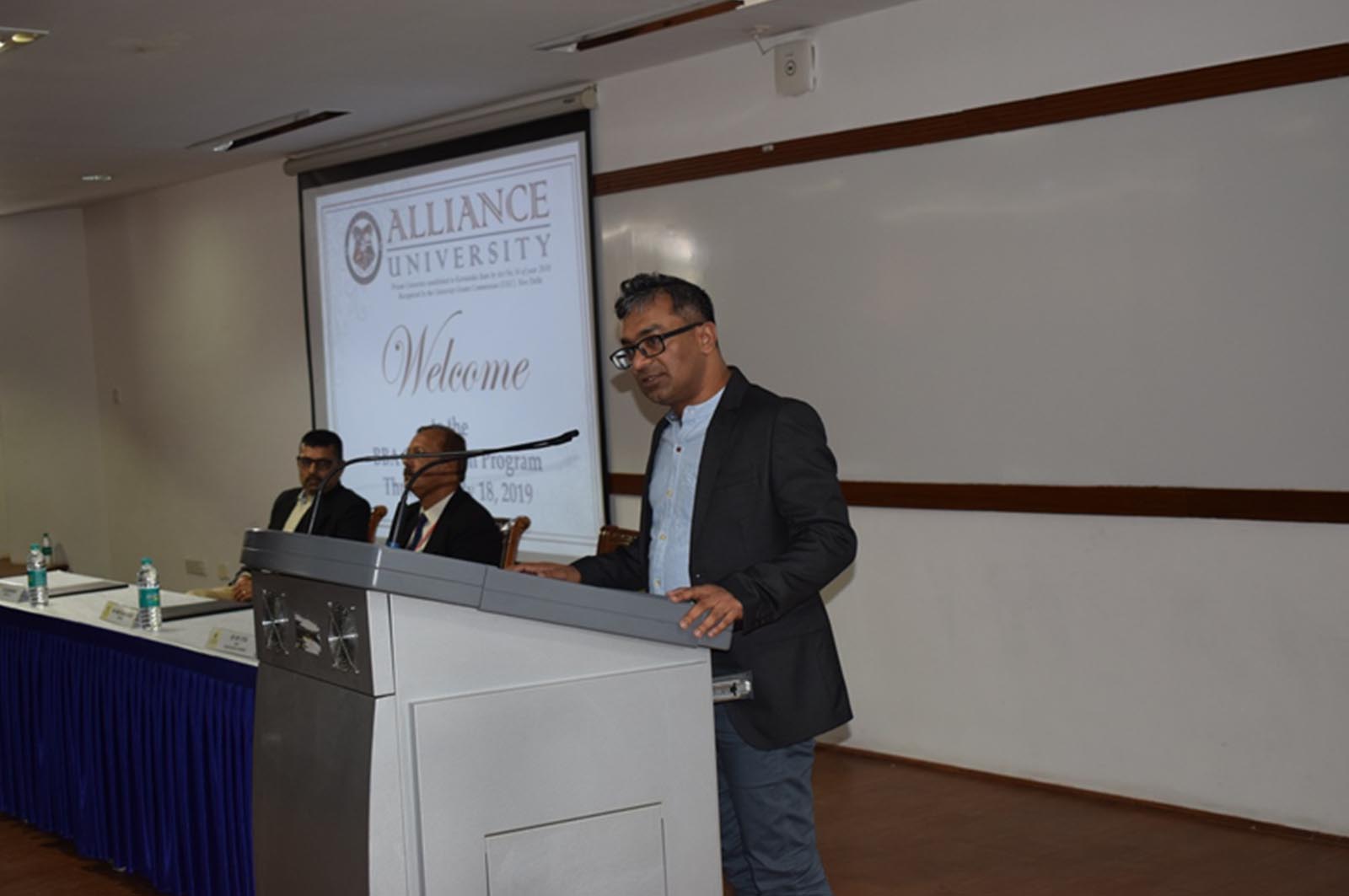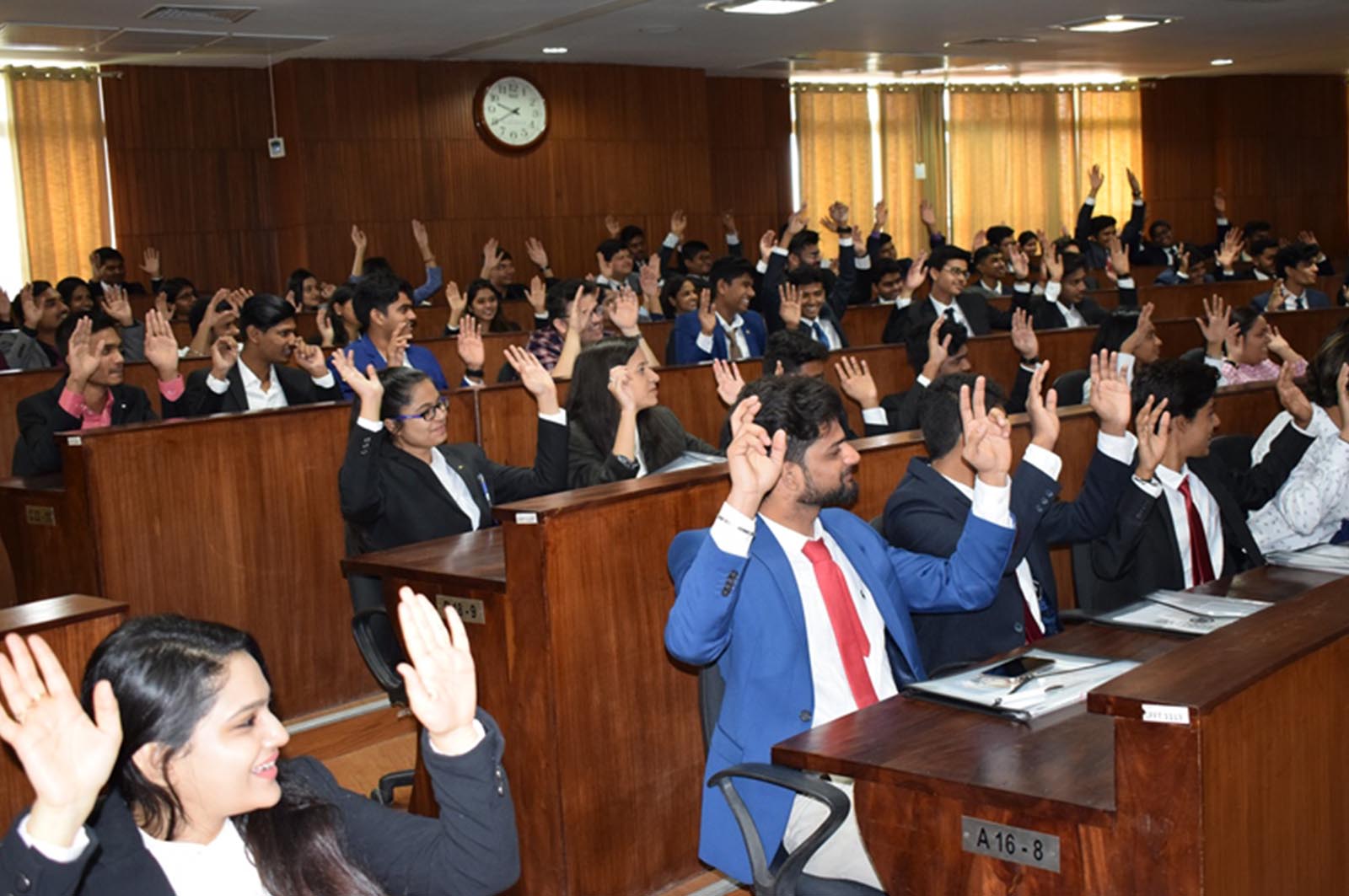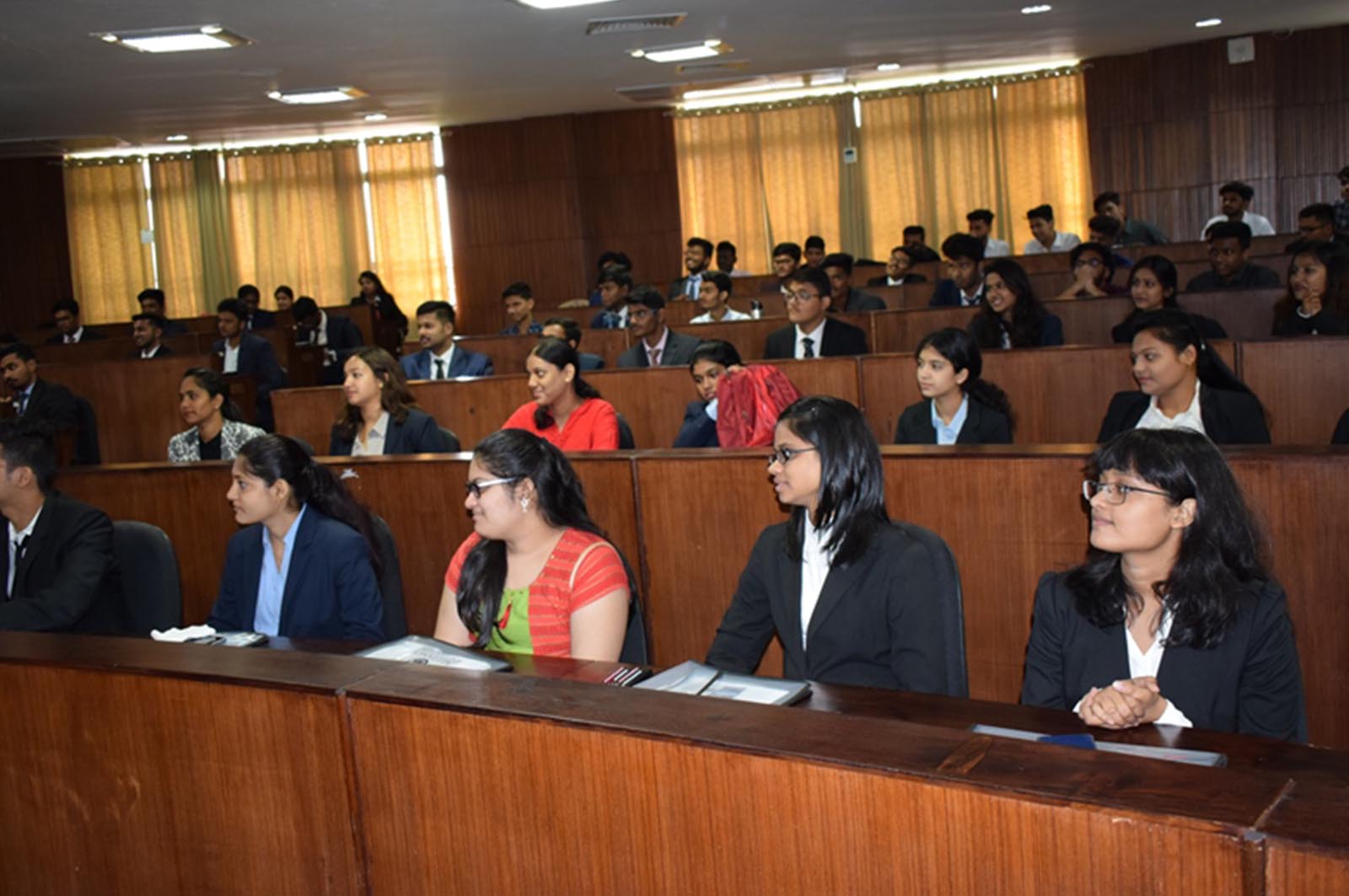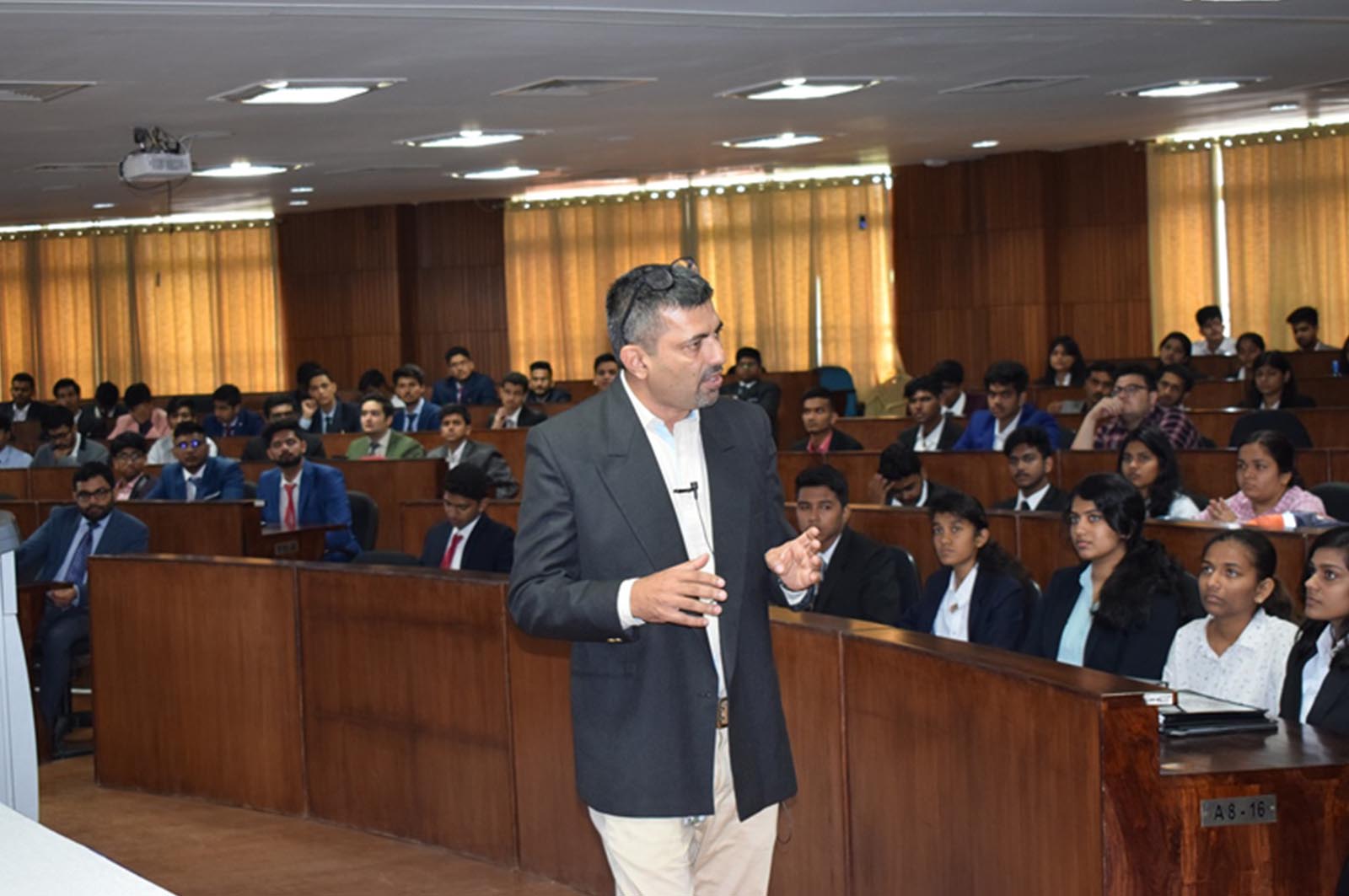 Alliance School of Business, Alliance University, welcomed a new batch of students into its fold for the Bachelor's in Business Administration (BBA) program.
The dignitaries Mr. Madhusudhan Mishra – Registrar; Dr. Sajan Mathew – Registrar, Examinations & Evaluation and Dr. Ray Titus –Dean, Alliance School of Business lit the lamp of wisdom and congratulated them on choosing to embark on a remarkable professional journey.
Dr. Ray in his inaugural address emphasized on the effect of the mindset on outcomes. He threw light on how the mind construct determines our approach and thereby the result, not just within classrooms but in life. In connection to this, he pointed out three crucial aspects 1) How are things seen around us? 2) Who we would be seeing it with? 3) What would we do with this? This translated to seeing the world and the situations we are in, in the right manner; capitalizing on it with people who are like minded and seizing the day by being action oriented.
Dr. Ray also spoke about how all of us are at a phase which is most exciting, where a world of products and services are being created to cater to ever changing/emerging needs and services. With research being both contemporary and future oriented, students have a very opportunistic time ahead of them, he remarked and reiterated on making the most of their time at the University and in their lives.
Alliance University wishes the new batch of students the very best!

Back