Media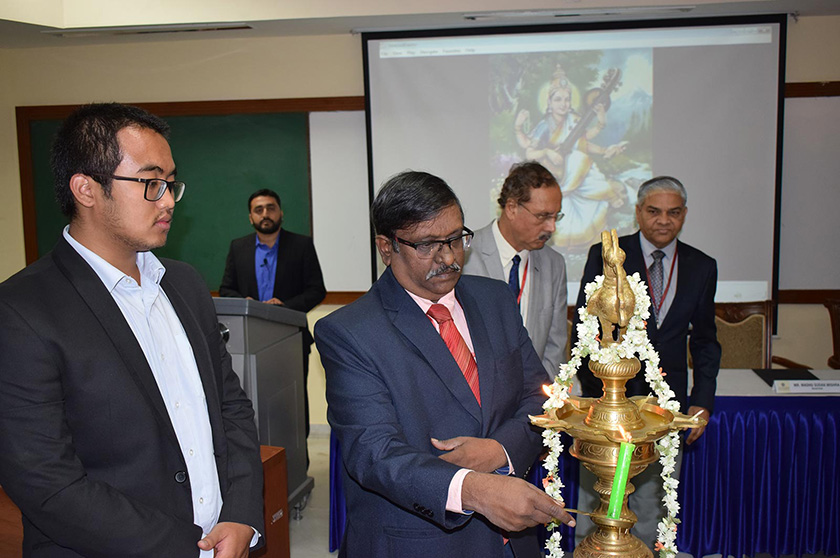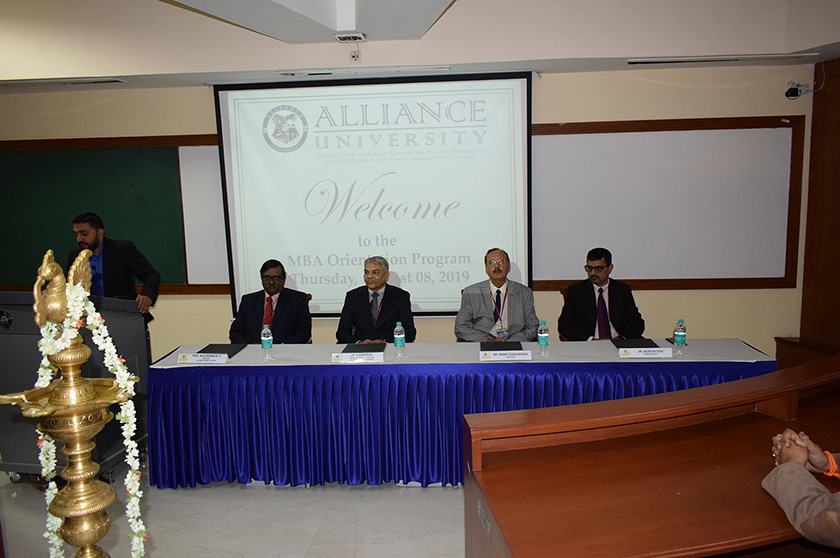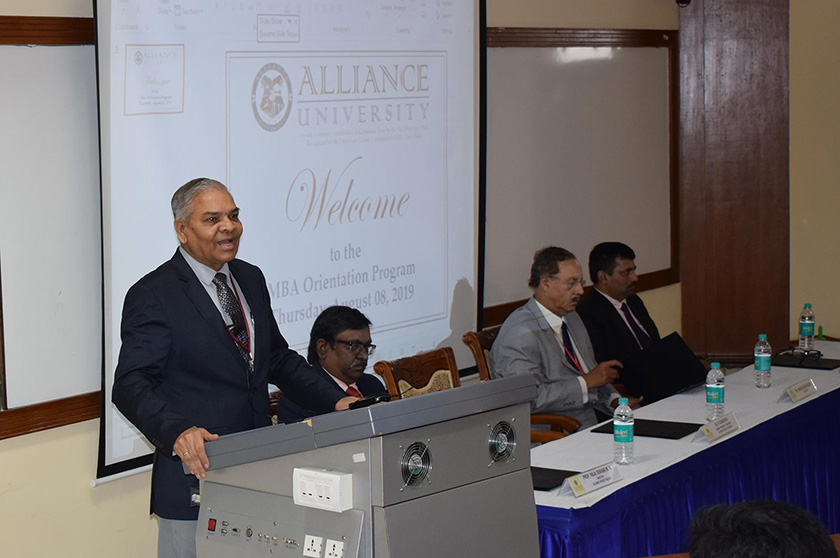 Alliance Ascent College, a constituent college of Alliance University, welcomed a new batch of students into its fold. The dignitaries on the dais lit the lamp and Dr. R. Venkatesh, a senior faculty at Alliance delivered the inaugural address. Addressing the gathering, he welcomed the students and told them that they would be studying at the 'mother building' of Alliance – the origin of knowledge dissemination and this in itself is a key differentiator. He emphasized on how a professional manager should be and listed out three key elements: 1) Being a great learner 2) Being adaptive 3) Being technology savvy.
Dr. R. Venkatesh also went to say that most of the times we forget what we are taught in the confines of a classroom but never forget what we learnt, thereby emphasizing on experiential learning. As future-ready managers, he advised students to develop the capability to not just manage fellow workers but also be sharper than machines as more than 70% of the work in the future would be done by machines. For this, he reiterated on the importance of continuous learning, research capabilities and flexibility to change.
Alliance University wishes the new batch of students the very best!

Back