Media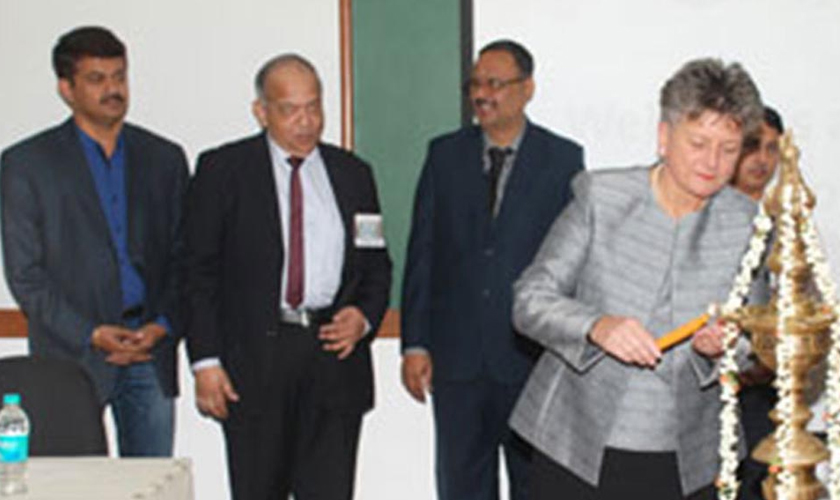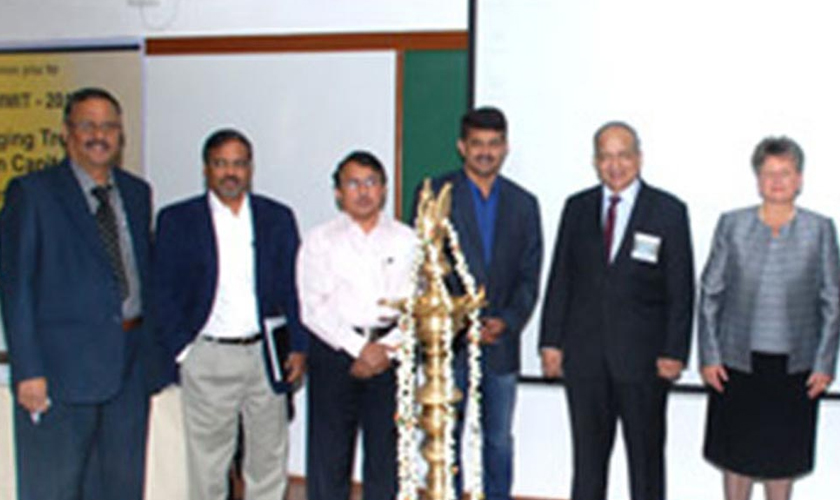 Alliance University hosted a high-profile HR Summit at its Central Campus on January 25, 2013 and on the theme, "Changing Trends in Human Capital"—an event which was organized by The Centre for Industry Interaction, Alliance University. The HR Summit was inaugurated by Alliance University.
The HR Summit was attended by senior human resource professionals—chief human resource officers and vice presidents of reputed companies as well as global research organizations, which included: The Conference Board, USA; Britannia Industries; Mindtree; Tata Chemicals; Tata Consultancy Services; Landmark; and Titan Industries. The keynote address at the Summit, delivered by Rebecca L. Ray, Ph. D., Senior Vice President, Human Capital—The Conference Board, USA, presented the key research findings on 'The State of Human Capital'—a joint study conducted by The Conference Board, USA and McKinsey & Co., USA.
Dr. Rebecca, in her keynote address, shared perspectives on the role of talent management in retaining the top talent in organizations—among the major challenges for human resource professionals and global corporations, particularly in the context of the difficult and uncertain global economic environment, mergers and acquisitions and other pitfalls in the path of organizational growth. This dimension was further explored by Mr. Julian D'souza, Regional Head, South Asia—The Conference Board, who shared with participants research articles and resources on the changing trends in global human resource management. The panel discussions that followed the address by The Conference Board included the participation by highly accomplished human resource practitioners from industry.
Mr. Sreekanth K. Arimanithaya, CHRO and VP—Britannia Industries Ltd., stressed on building and sustaining a "talent matters" and "talent engagement" organizational culture through the process of managing employee churn. Mr. R. Nanda, VP and CHRO—Tata Chemicals, presented perspectives on a unified strategic vision in an organization, while Mr. Ravi Shankar, Executive VP and Chief People Officer—Mindtree, enriched the discussion with experiences in managing human capital in the IT/ITES sectors, and specifically referred to the practice of a proportionate pay hike and promotion for women employees at Mindtree.
Ritu Anand, Ph. D., VP and Deputy Head, Global HR—Tata Consultancy Services, engaged the discussants on the topic of women's empowerment at the workplace and strongly advocated the importance of building career aspirations that translate into successful business practices. Mr. Venkatraman, President, Human Resources—Landmark and Mr. Raj Narayan, Senior VP and CHRO—Titan Industries, presented useful insights from the retail sector on its key human capital challenges as also the strategic responses of human resource professionals in retailing.
The HR Summit provided an excellent opportunity for the community of scholars and students of the University to engage with leading human resource professionals on the best practices as well as the newer approaches of large head count organizations in managing human capital, even while succeeding in retaining exceptional professional talent at all levels.

Back