Media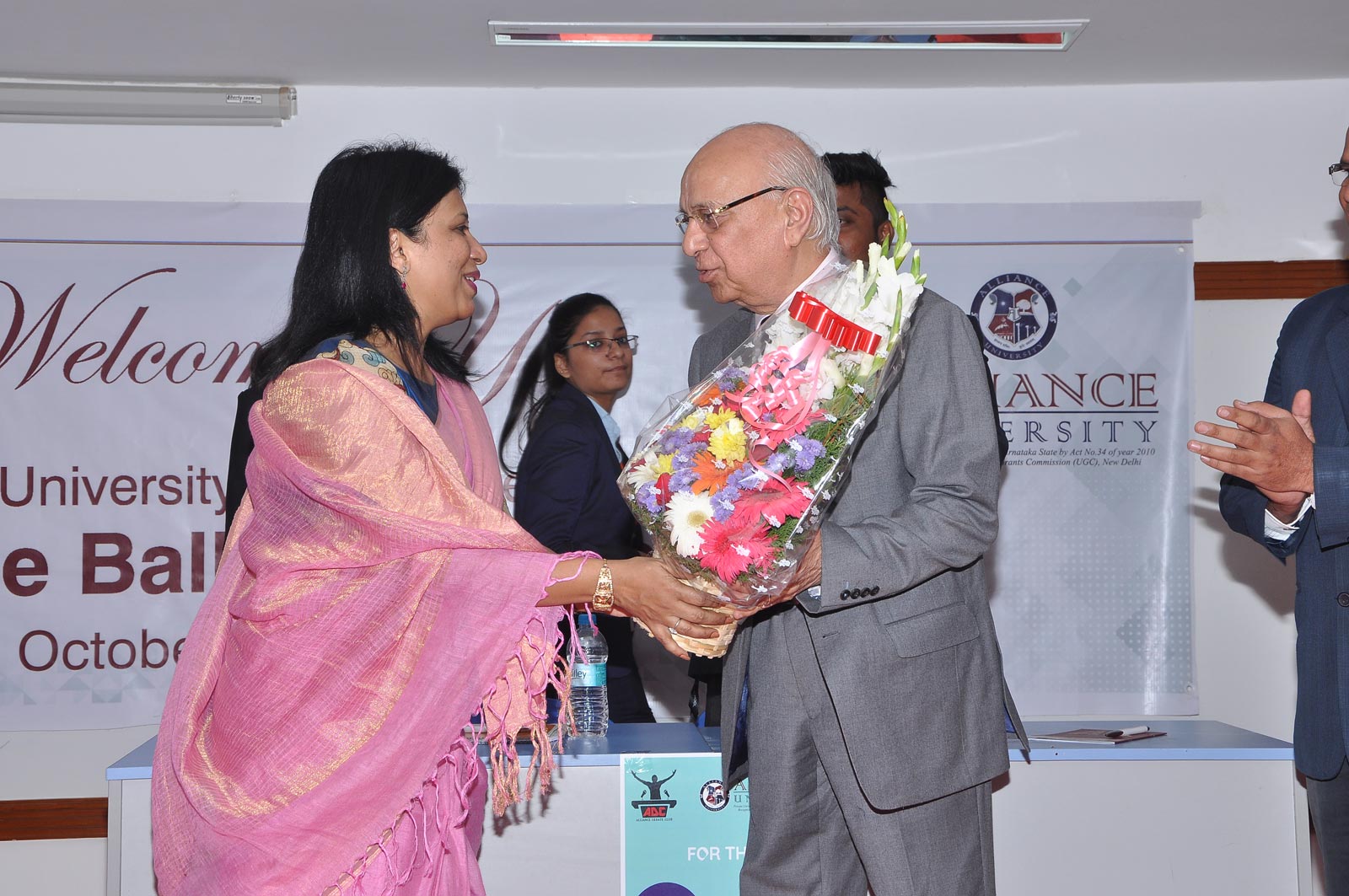 The Alliance National Debate Competition, 2018 a two-day event witnessed students participating from several institutions. The debate aimed at discussing the most intriguing topic of 'Elections', in which students debated about various aspects like First-past-the-post (FPTP) v. Proportionate Representation, Independence of Election Commission of India and One India – One Elections.
There were sixteen teams from Institutions across the country who participated in the National Event. The list of panellists included the august presence of two eminent personalities from the legal fraternity: Dr. Subhash C. Kashyap and Prof. V.S. Mallar. They presided over the event and also delivered guest lectures enlightening the law students and the audience at large.
The Padma Bhushan Awardee, Dr. Subhash C. Kashyap, during his felicitation address encouraged students to think beyond the current realm of constitutional laws. He further spoke on the need for electoral reforms in India, the current state of legal misuse and emphasized on the need to be ethical in law.
Prof. V.S. Mallar, former Registrar NLSIU and Dean – Faculty of Law and Chairman of Board of Studies at Goa University, gave his insights on the Constitution of India and good citizenship.
The event was very well received both by students and the dignitaries who were invited. They commended the hosts for organizing such a remarkable event and the visiting Institutions for the zeal they exhibited.

Back