Media
The Alliance Alumni Association hosted the Alliance Alumni Reunion 2014 on December 20, 2014. The event was a grand success attended by a total of 450 from the oldest batches of Alliance to the most recent graduates from the class of 2014. The evening let alumni, along with their families, network with fellow alumnus, faculty, staff and current students.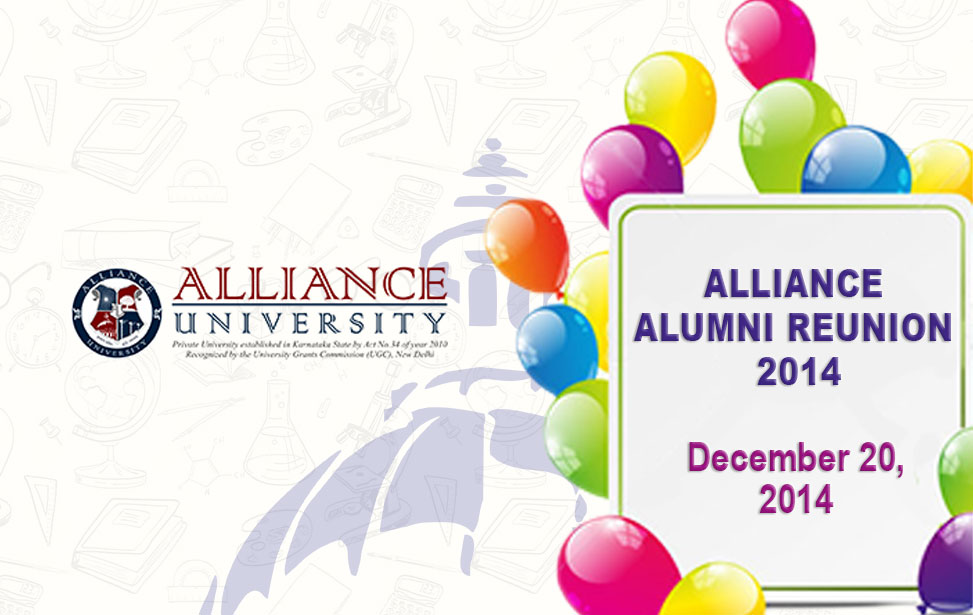 , Honourable Chancellor, Alliance University inaugurating the Alliance Alumni Reunion 2014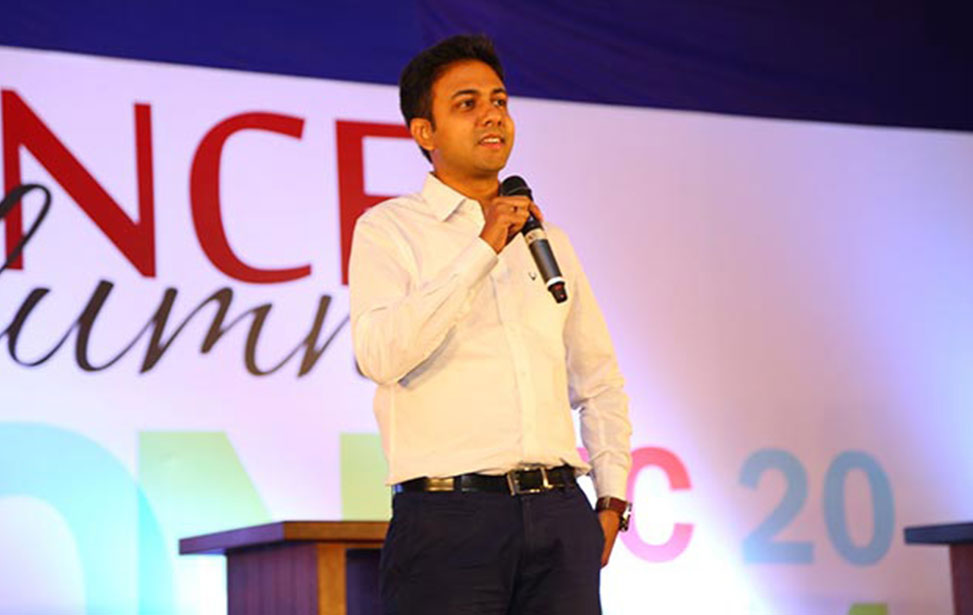 The Bengaluru Chapter Champion addressing the Alumni
The Alumni Reunion 2014 marked the launch of the Alliance Alumni Chapters in different regions such as; Bengaluru, Delhi, Mumbai, Kolkata in India, and the International Chapters in Dubai, UAE, and New York, USA. The Office Bearers of the Bengaluru Chapter were introduced who agreed with the Chapter's aim to initiate a domino effect of engagement and participation in reaching out to their fellow alumni, contribute in the Chapter's development and maintain the enthusiasms through continued connect.
The evening also saw the launch of the official Alliance Alumni Association online portal that connects Alliance Alumni across the globe with features of social and professional networking. The highlight of the event was recognizing achievements of some of our most successful association members through Alliance Alumni Association Awards of Excellence in categories such as; professional achievement, contribution to Alma Mater, Community Service, young entrepreneur and academic scholar.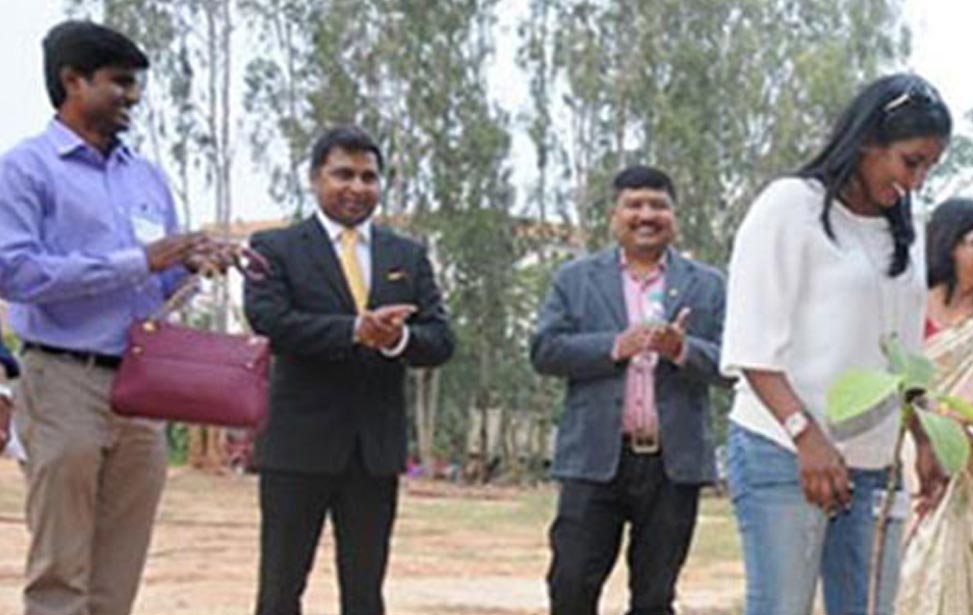 The members of the Alumni Association planting saplings
The members made some noteworthy contributions to their Alma Mater; few by planting saplings and some by donating a significant contribution to the Alliance Library. The evening was filled with nostalgia and sprinkled with fun in the form of caricature artists, photo booth set ups and even a flash mob performed by students and staff that was joined in by the alumni. Old times were relived through a trivia game 'Time Capsule' and friends nominated each other to give 'Karaoke' performances.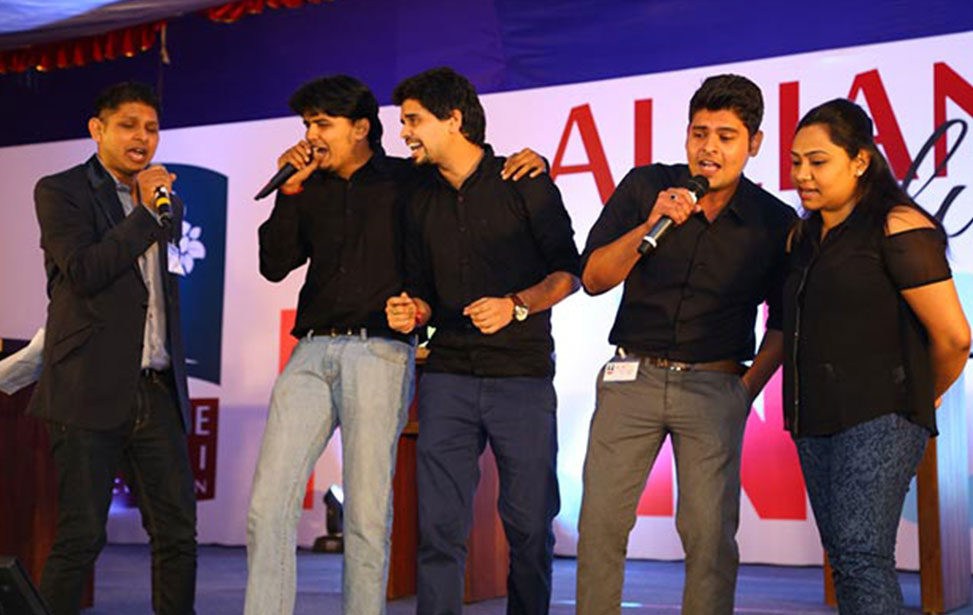 Alumni in a Karaoke performance
Quoting the event by-line: the Good ol' times were Remembered, friends and well-wishers Reunited and the spark of belonging to their Alma Mater was, surely, Rekindled.

Back