Media
Alliance University as in the name itself suggests of the diversity that it holds in its students, who come from all over the country and abroad with aspirations to reach greater heights in their academic pursuits. The question remains, 'is it all that matters'?
Education never limits one solely to books and academics but that leads to intellectual maturity and overall contentment. That's exactly what the Student Support Services team at Alliance University is dedicated. Working round the clock and round the year with students across programs to create exposure for students into sports, health, music, arts, dance, food, etc. The department engages students on a daily basis that ensures they have a balanced life beyond academics on the University campuses.
The last of the six months have turned out awesome for students; they have been on a roll with events in co-curricular and extra-curricular activities. Events such as Festivals, New Year Bash, Food Events, etc. have kept the spirits high over and beyond the other activities.
Some of the events and activities of the department that kept the house of students flying high:
Ice-breaker session for student volunteer body, November 2017:

An activity event organized to welcome and warm up the conversation among students of MBA.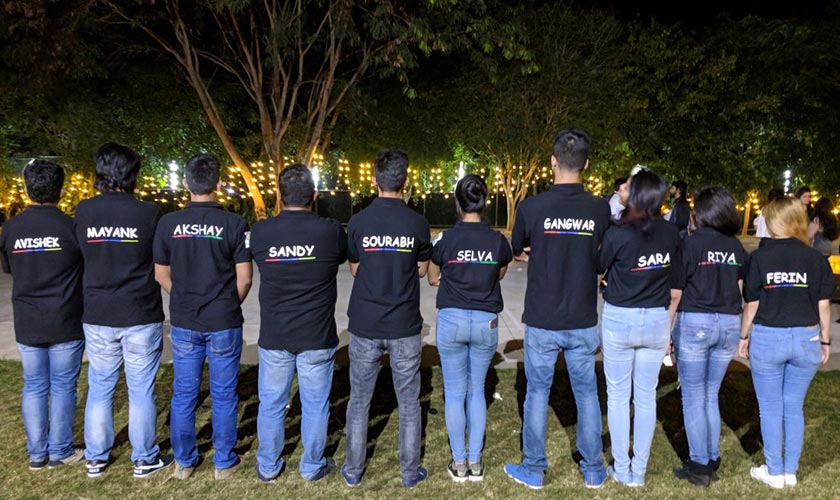 Members of Marketrix Club Event
Club and Food Committee Meetings, November 2017:

The student volunteers for different committees on extra-curricular activities and for obvious reasons, food came together to discuss and plan events.
Debate Competition, November 2017:

A debate that brought together orators from across programs of the University was organized with the topic as "Freedom of Speech and Expression in India is a Myth." The event was graced with the presence of Dr. Akash S as Guest of Honor, Officer Trainee, Asst. Commissioner (Revenue).
Dance Workshop, November 2017:

Manthan - An amalgamation of a series of cultural events. The very first was a dance event with students across all schools and disciplines of Alliance coming together to dance their way into this enriching dance experience
Induction of the New Toastmasters Club, November 2017:

Alliance Toastmasters Club was incorporated to develop communication and leadership skills, resulting in greater self-confidence and personal growth. The core values discussed of the club are: Integrity, Respect, Service and Excellence
Karaoke Night, December 2017:

Karaoke Night was organized to encourage 'Music the Moral Law' to different levels and initiate each and every one to join and promote this law.
New Year Bash:

Students waved goodbye to 2017 with a DJ and bonfire night. The students marked the beginning of 2018 by celebrating it in the campus with music and some dance.
Futsall and Basketball, January 2018:

Futsal and Basketball was organized for all the students at the central campus of the University.
Republic Day Celebrations:

January 26, 2018 like every year brought out the patriotism in the members of the University. Post flag hoisting, the Chancellor addressed the community of students, faculty and staff members. This was followed by a cultural program that was to showcase India's diversity and rich cultural heritage.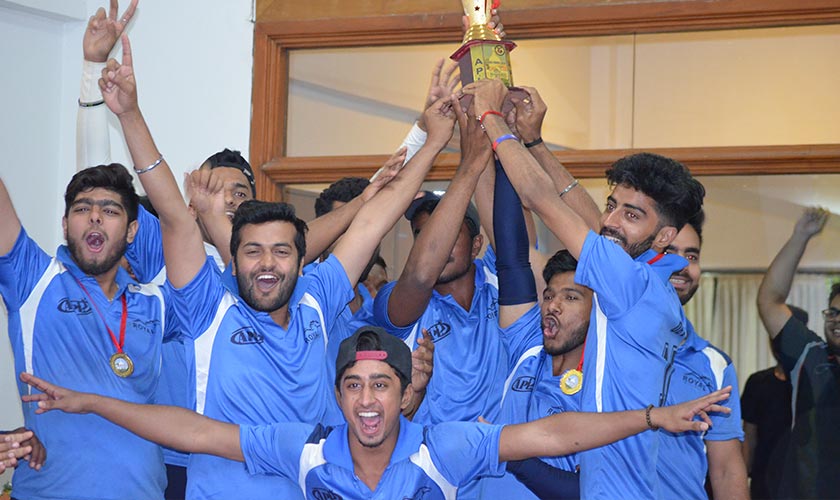 Alliance Premier League 2018
Alliance Premier League, February & March 2018:

The largest and the most loved sport of the country made the 2018 headway to Alliance. With auctions happening in Mid-February 2018, followed by matches that kept teams on their toes. The finals concluded in March 2018. The tournament had participation of 10 teams with about 130 students representing different programs and colleges of Alliance University.
Gaming Event – Quidditch, February 2018:

The computer science engineering club "Club Apostrophe" of Alliance College of Engineering and Design organized a video gaming event, "Quidditch" which had 120 participants from all the schools.
Dub-Night, February 2018:

How dub can it get: the event encouraged students to make fun lip sync videos. Over 117 videos were projected and awards were given for the best dub recordings.
Rotoract Club – Paper drive, February 2018:

A traditional fund-raising event aimed at collecting newspapers, textbooks and notebooks was held as part of the drive. The collected material was donated later to local libraries.
Holi, March 2018:

Holi the color of festivals was celebrated with organic colors from Rajasthan and water sprinklers. Over 400 students participated in this event. Live Dhol and bonfire added more fun to the event.
Music Club Auditions, March 2018:

Music world's most accepted creative expression of the human soul was taken to higher level by the students performing on the streets encouraging music.
Treasure Hunt & Women's Sanitary Health Camp – Women's Day Celebrations, March 2018:

Leading up to International Women's Day, the Department of Student Support Services hosted a treasure hunt for faculty, staff and students. The theme for 2018 was 'women's sanitary health'. The department collaborated with Nurture Nature Global to collect sanitary napkin packet donations for women in rural Bangalore. Also a pop-up stall was set up in collaboration with Stonesoup.in aimed at selling and educating everyone on alternate sanitary products.
Blood Donation Drive, March 2018:

The slogan, 'give blood, saves lives' resonated throughout the day when Rashtrotthana Blood Bank set up base at Alliance University. Over 269 students, faculty members, staff and housekeeping staff readily waited in long queues to donate blood towards this noble cause
The year is marked with events and activities in all shapes and sizes. The Department of Student Support Services keeps the landscape busy, colorful and sporty with all this round the clock and round the year.

Back