Media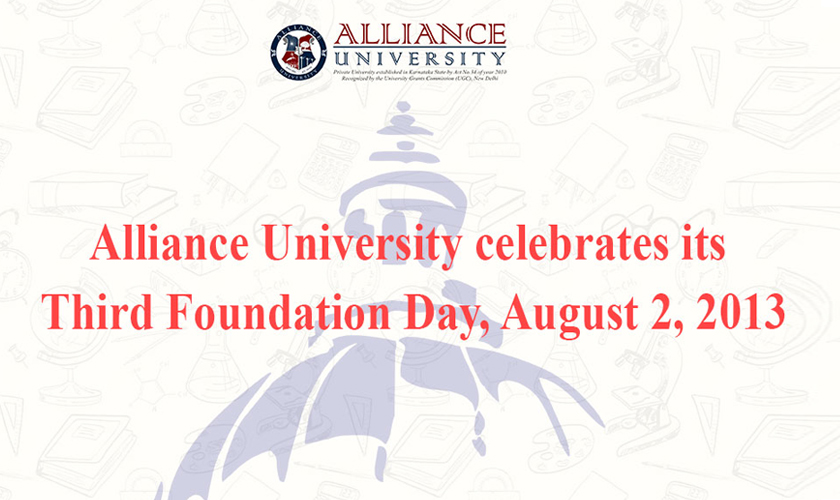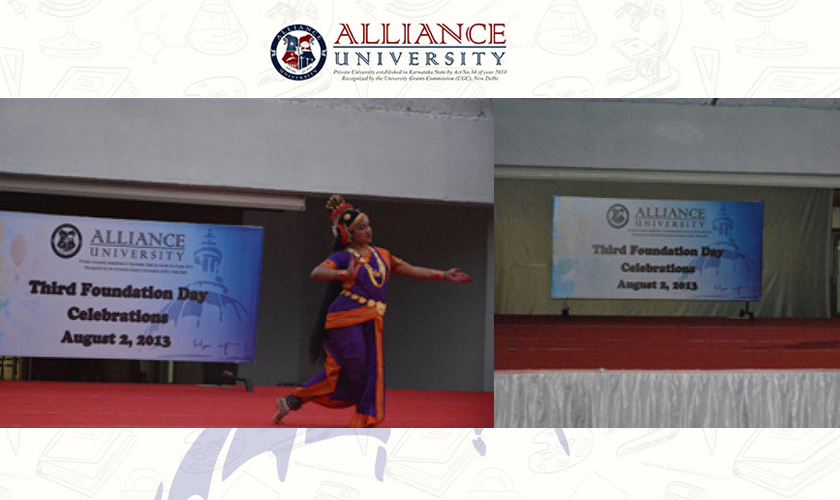 Alliance University celebrated its Third Foundation Day on August 2, 2013 marking the foundation of Alliance University as a Private University established in Karnataka State by Act No.34 of year 2010.
The University stated that it is indeed a matter of great pride that Alliance University has become a very reputed university in a relatively short span of time, and that it has performed exceedingly well academically with its new academic units expected to take it to still greater heights of academic excellence. Even as the University has speedily achieved many milestones, the University also presented the challenge of innovation before its community of scholars and called upon them to create and disseminate knowledge in newer, different and superior ways.
The Third Foundation Day celebration concluded with a certificate award and distribution ceremony for the winning participants from among the faculty and staff who took part in a number of sports events, held previously in the run up to the foundation day celebrations. Also, staff members of the University staged a dazzling evening of artistic talent, where they showed the best of music, dance and culture.

Back