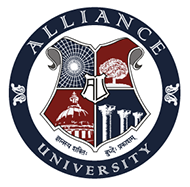 Hybrid / Weekend Program
PG Program for Working Professionals
Admission open for 48th Batch 2023
Alliance reimagines the idea of the university by creating a community that leads the charge against the complex challenges of the 21st century. The university conceives research to be the essence of all teaching and learning practices. A unity between research and teaching is promoted to extend the frontiers of knowledge in order to solve real world problems at the local, national, and global scale. For this purpose, the university seeks to be the nerve centre of interaction between the industry, the government, the civil society, and the community at large.

In times when technological and social change is transforming the very idea of employability, the university embraces the increasing diversity of specializations while retaining the impulse to unify all knowledge.

A designed convergence of the business, engineering, law and liberal arts units precipitates transdisciplinarity as the core academic philosophy.

Freely working across divergent streams of knowledge like psychology and data science, technology and law, physics and philosophy or businesses and rhetoric, transdisciplinarity nurtures a dynamic foundation for the spirit of collaboration, inquiry, and enterprise.
#3
BEST BUSINESS SCHOOL IN SOUTH INDIA.
#3
BEST BUSINESS SCHOOL UNDER A PRIVATE UNIVERSITY IN INDIA.
#12
AMONG THE TOP 100 B-SCHOOLS (INCLUDING IIMS AND OTHER GOVERNMENT-RUN BUSINESS SCHOOLS) IN INDIA.
The Executive PGDM program is delivered through the distributed learning mode to working professionals and blends contemporary theories with emerging technologies. The program responds to the functional needs of working professionals through quality management education without interrupting their professional commitments, as it is designed on a flexible platform of delivery.
Dynamic and highly-motivated working professionals aspiring to strengthen their functional domains, gain a better understanding of management concepts and their applicability at workplace and engage in a two way learning process should enroll in this innovative and interactive program.
The program is designed, developed, delivered and assessed based on inputs from a panel of highly acclaimed and accomplished full-time faculty at Alliance School of Business, well- known visiting faculty, renowned faculty from international universities and senior practicing managers from industry. Global management issues and aspects are seamlessly embedded in the curriculum design along with industry-relevant theories, best-in-class practices and applications so as to prepare leaders for the globalized market.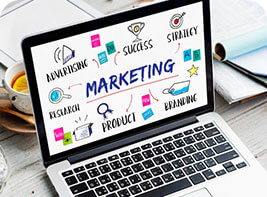 Marketing Management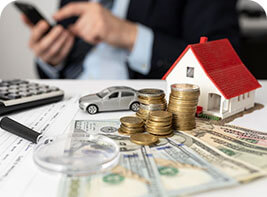 Financial Management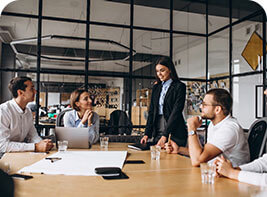 Human Resource Management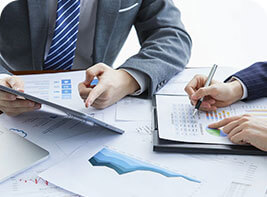 Quantitative Finance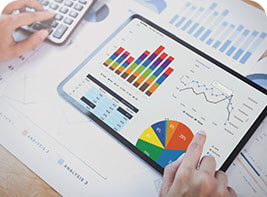 Operations Management (includes Project Management)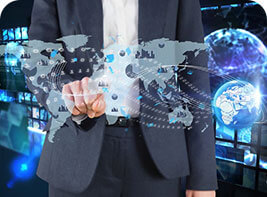 Business Intelligence and Analytics
Graduation from a recognized University
A minimum of two years full-time work experience
21 - 67
Range of students' age
6.8
Range of students' age
34.62%
Work experience between 5-10 years
20.39%
Work experience more than 10 years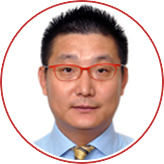 XIA BAOHUI
General Manager - Air China
"The Executive PGDM program at the Alliance School of Business, Alliance University has helped me to propel my professional career to the next level of growth. The faculty who delivered the program are exceptional and highly student-centric, and motivate students to become active learners. The curriculum is designed comprehensively, which enabled me to acquire different perspectives of the global dimensions of management."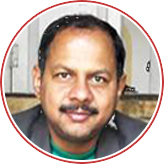 SANJAY SINGH
Senior Manager - En Sci, A unit of Weir Minerals India Pvt. Ltd.
"The Executive PDGM program offered by the Alliance School of Business, Alliance University has imparted strong subject-matter expertise and enabled me to aspire for a rewarding career in management. I have been particularly benefited by the classroom interactions with my peers, whose diverse experience in industry offered new perspectives to the practice of management. My faculty-mentors in the program, many of them world-class and experts in their own fields, made learning exciting by combining strong academic rigor with the best practices in management."
Why Alliance EPGDM?
Legacy of offering executive education since past 2 decades

42% of students participants are Senior Management professionals

Students participation from more than 10 countries

Flexibility to continue the program from any part of the world

100+ dedicated faculty for the program

70% & above faculty are doctorate holders with mix of academic and industry experience

30% faculty are alumni of IIM A, B & C

Extensive network of 8500+ Alumni from Fortune 500 companies
Program Features
1 Year; Part time; weekend classes

Delivered by senior industry professionals and accomplished full-time faculty

An emphasis on Leadership Development

An accelerated, interactive and a self-paced program

Rigorous, relevant, contemporary and progressive curriculum to reflect the needs of industry

Peer-group interactions and an exposure to a diverse group of professionals

Enhanced career opportunities in the global workplace

Extensive network of alumni-executives across diverse industry sectors

Assistance in career counselling, mapping and development