Visit to Sipani Sevasadan
26 September, 2022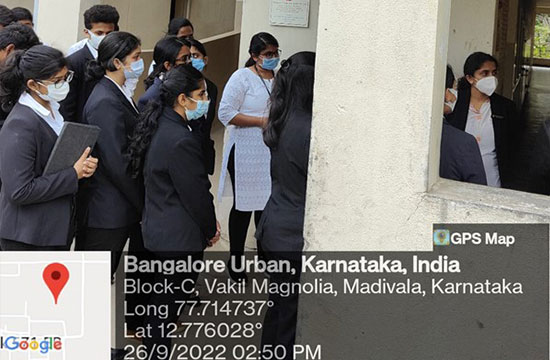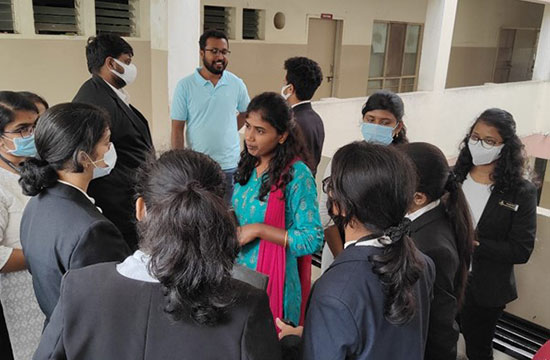 On 26th of September 2022, Student members of Alliance University Legal Service Clinic and Alliance Center for Criminal Justice Administration and Gender Studies, Alliance School of Law, Alliance University, Bengaluru along with two faculty coordinators Dr. Devaiah N G and Dr. Vineetha Sivakumar visited SIPANI Seva Sadan, located in Adisonhatti village near Marsur gate. SIPANI Sevasadan was established in June,2011 and has been an exclusive home for 326 especially abled people and senior citizens from various states such as Karnataka, Andhra Pradesh, Tamil Nadu, Kerala and Odisha. Members of this sevasadan are devided into a group of 20 members and each group is assigned with a caretaker. Student Members interacted with manager Ms.Aruna and enquired about the basic necessities, recreational activities, funding and health care facilities to the residents.
SIPANI Seva sadan is well equipped with 24/7 ambulance facilities, medical staff and Doctor-on-call for health facilities, TV, and Music for recreational purposes. Diabetics tests and other essential blood tests are done on timely basis to check the health condition of every member of this place. Their recreational activities include watching TV and playing games which are recommended by psychiatrist for the betterment of mental health of the members. This seva sadan admits deserted people (with the help of police) and people who are from low economic background who cannot afford to take care of an old person or a differently abled person. The process of admission is done at Bannerghatta (another branch of SIPANI) where entire health condition of the person is checked which includes Blood tests, Diabetics tests, etc., The funding for this old age home comes from various trusts and neighbors- who often donate food, clothes, other necessities. And as far as the health expenses are concerned, Victoria Hospital, Mysore Road, Bengaluru and The Oxford Medical College, Hospital and Research Centre, Yadavanahalli, Bengaluru – provide free medical care which includes surgeries and hospitalization charges. All the members of SIPANI seva sadan are vaccinated with 2 doses against COVID 19.
Key takeaway from this visit was learning about the living conditions of senior citizens and specially abled people, living in an old age home and how the costs of their basic necessities are met.