Narcotic Drug free India, need of the hour – Justice John Micheal Cunha
26 August, 2022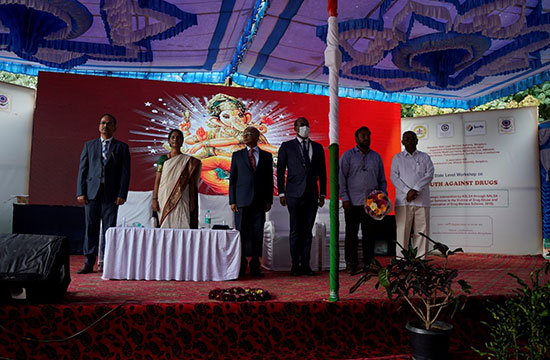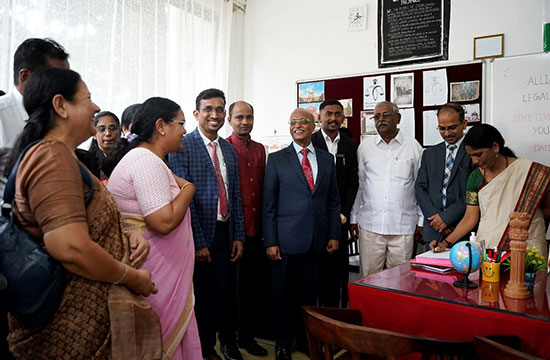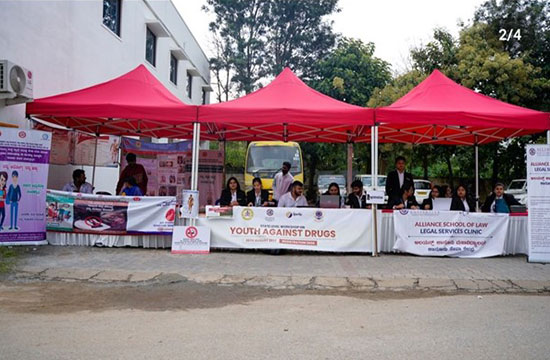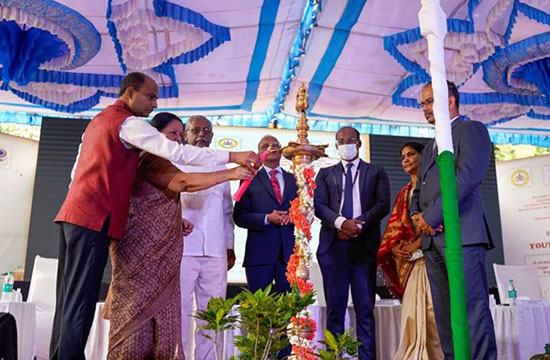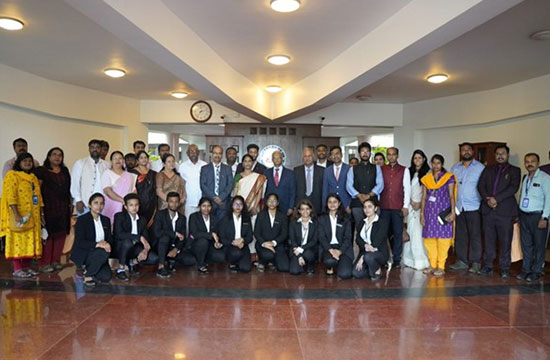 Aug 26, "Narcotic Drug abuse has assumed an alarming proportion in the county, that it has become a stumbling block in building healthy society", said Hon'ble former Justice Mr. John Micheal Cunha, High Court of Karnataka. Mr. Justice Kunha was addressing a gathering in the inauguration of the workshop in Spurty College Campus, Mursur, organised by the Karnataka State Legal Services Authority, Bangalore and other state government departments, in association with Alliance School of Law, Bangalore, and Spurthy Group of Institutions, Mursur, on 'Youth against Drugs' made a remark that, even though country has a very stringent law against narcotic drug abuse in the form of Narcotic Drug and Psychotropic Substances Act 1985 (NDPS Act), under which an offender can be inflicted with the maximum imprisonment of 20 years, it is very unfortunate that number of drug abuse cases is increasing at an alarming rate. Women, children, and youngsters are falling prey to the trap laid by drug mafia.
It is the need of the hour to put a concerted effort to spread awareness as to evil effects of drug abuse among the youths, and for stringent implementation of NDPS Act to realise the dream of drug free India.
Chief Guest of inaugural function Mr. Randeep IAS, Commissioner, Health and Family Welfare Services, Bangalore opined that youngsters are exposed to drug abuse because of their immaturity and ignorance as to its ill effects, that they need to be made more focused on their studies.
Guest of Honour Mrs. Latha Kumari IAS, Director, Department of Empowerment of Differently Abled and Senior Citizens observed that youths are not only resources of one country but also resources of the global community that it is the collective obligation of every nation and every individual to see that youth are distancing themselves from the use of such stupefying substances.
Mr. Gopal Reddy the Chairman of Spurthy Group of Institutions presided over the inaugural function. While welcoming the guests and gathering Sri H Shashidhar Shetty, District Judge and Member Secretary, Karnataka Legal Services Authority, Bangaluru, said as provided under Art. 51A of our Constitution it is a duty of every citizen to develop scientific temperament and strive hard towards excellence in every sphere of activity which contributes to the growth of the nation.
Mr. Vignesh Kumar, Public Relation Officer, KSLSA Bangalore, proposed vote of thanks. Mr Sandeep Salian, Member Secretary, DLSA Bangalore Rural had compered the program.
After the inaugural function four technical sessions were conducted, in which Hon'ble Justice Mr. John Micheal Cunha, former Judge High Court of Karnataka, Sri Rathan, Intelligence Officer, Bangalore, Sri Prabhakar Poojary, Project Manager, State Tobacco Control Cell Team, Bangalore, Dr. Rajini Deputy Director, Health and Family Affair Services, Bangalore, and Dr Dharshan, NIMHANS Bangalore, participated as resource persons and unfolded the legal, health, social, and economic consequences of the drug abuse. More than one thousand five hundred students, parents, and publics participated in the workshop.